ADVISORY NEWSLETTERS

Vol. 18 No. 50 – 12/13/2018
Srini Khandavilli of Intel Discusses Global Smart Building Implementation at Scale
Realcomm Staff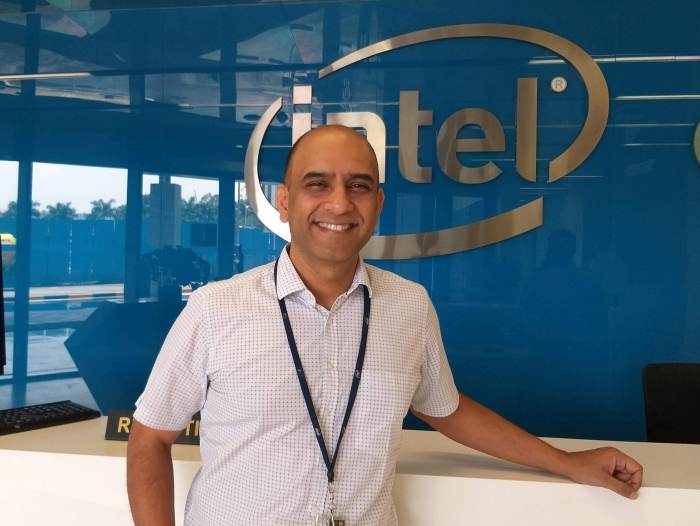 As IoT Smart Building Program Director, Srini Khandavilli currently owns the worldwide strategy, roadmap and implementation of IoT SMART buildings at Intel, where he has been for the last 18 years. His background includes managing large global software teams, software architecture, applications and middleware. He collaborates closely with Intel's Internet of Things group to ensure that the hardware and software assets deliver services meeting the needs of the SMART Building use cases at Intel.
Tell us about your role at Intel.
I come from an IT background, and in 2015 I led the IT team that created Intel's first IoT-enabled smart building in Bangalore, India. The office building is a 10-story, 630,000 sq. ft. structure that was outfitted with approximately 9,000 sensors used to track and optimize temperature, lighting, energy consumption, and occupancy in the building. The sensors, of which 70 percent are in the ceiling, provide 24/7 real-time data. Analytics is run on the data gathered from sensors to generate actionable insights for our facilities team. This building implementation has become a showcase for Intel and has propelled a lot of our smart building initiatives.

Following that project, I decided to move to the corporate services side of the business where I could essentially lead strategy and smart building implementation at scale. My role now is essentially marrying the company's real estate and business needs to technology capabilities.

What major technology projects have you been working on over the last 12 months?
We are deeply committed to cybersecurity. As edge nodes become more intelligent, the security problem is exacerbated—more intelligent edge nodes mean more software is deployed, increasing vulnerabilities. One of the projects I'm working on is with an Intel product called Secure Device On-boarding (SDO), which is being deployed on all the gateways we are using in the future. This product guarantees the identity of devices and eliminates passwords, so all updates of either application software or OS happen automatically.

One of the biggest risks I see as we proliferate edge technology is the increase in the number of vendors who will now have access to your network. Everything is so interconnected these days and IoT implementations can be particularly susceptible. Essentially, I want secure, zero-touch provisioning of on-boarding and maintenance. That's my goal with edge nodes. I think it's going to be a game-changer from our vulnerability risk perspective.

Continuing our corporate site improvements and pilots, another project I'm excited about is our newest building in India, the SRR4 building. SRR4 goes live in November, and we are hoping it's the smartest building in Intel's portfolio. We are implementing a huge set of use cases via an intuitive app that seamlessly connects employees directly to their building and empowers them to control aspects of their workplace environment including temperature, lighting, meeting rooms, and more. It's probably the first time this user centric approach will have been done at scale.


We're trying to come up with very innovative ways to use our infrastructure. For example, we have smart lighting infrastructure with thousands of sensors in the ceiling. Commonly, wayfinding is done through Bluetooth beacons. For SRR4, we are attempting to use a light signature. Individual fixtures send out light at a very specific constant frequency and each frequency is different—no two light fixtures have the same value. We are using that data to track occupancy; we can understand location based on the frequency of light that is being emitted where they stand.

Data is important here; you need to have a database of the light frequencies—the signature of each fixture, so to speak. It's actually being done in retail stores; I don't think it's ever been done on a general purpose building but we're making progress.

Another area we've been focused on is the SRR4 water project. While our technology initiatives need to make business sense, it is also absolutely critical we are socially responsible from a sustainability perspective. With SSR4, our goal is to effectively recycle all the water we use in a building. We're deploying an IoT solution that will give us constant monitoring information about water quality parameters. We must do a lot of manual lab tests, which are very expensive; we are trying to eliminate manual processing through this solution. We are also actively partnering with the government of India to see if this can be a major trend in the region. That's happening in APAC in places like Vietnam, where the government has already mandated it.

What are the technology initiatives you'll be focusing on in the next twelve months?
Something we're actively pursuing is in free-address solutions. Space is critical, especially in places like India where the employee population is essentially going through the roof. The challenge is, while we know that the typical benchmark is about 60-70 percent occupancy, until you have hard data, you can't convince people to give up their cubes. We are putting in free-address in a big way in the APAC region.

In the U.S. region, we are looking at fault diagnostics and detection, because it's something that has a lot of potential if done right. FDD is great but if it's not integrated with work order management, it really doesn't mean anything. If we're not tracking fault corrections or repairs to completion we can't really claim the success. As we expand this, an integrated view of how our buildings are doing is very key. After all these years, we still talk about silos, it's very real. Part of the integration challenge has been met by gateways being the data integration hub, but much more can be done by looking at specifically enterprise data sources. As an industry, we've done a pretty good job starting to get building data integrated but we're still a long way off from really marrying building data with enterprise data and there's a lot of value there.

What trends do you see impacting corporate real estate over the next three years?
The key trend is continuing the integration of building data and enterprise data. Working at a corporate scale, you must have the visibility. The marriage of these two datasets will lead to deeper functional insights that will greatly enhance how we manage buildings. It's the difference between selling a product versus a solution that solves a greater business value proposition. It's frustrating to have all this data but then not doing enough with it. Data cannot live on an island all by itself; it must generate value. Our growth as an industry and as individuals depends on this mindset. It really can create opportunities for everybody.

I also see machine learning as being big, because we are trying to make sense of tons of data. If machine learning is a success, a lot of the building operations will become touchless. People interpreting data can be inaccurate. This is not to say you get rid of people in a building operations function, but I think definitely machine learning will make it more accurate and can give us a lot of insight.

This Week's Sponsor
Embracing open software and hardware platforms, Lynxspring develops, manufactures and distributes edge-to-enterprise solutions and IoT technology, to create intelligent buildings, better energy management, equipment control and specialty machine-to-machine applications. Lynxspring technologies and solutions are simplifying connectivity, integration, interoperability, data access and analysis from the edge to the enterprise and is deployed in millions of square feet of commercial facilities. For more information about Lynxspring, visit www.lynxspring.com.
UPCOMING REALCOMM WEBINARS
REAL ESTATE INFORMATION ANALYTICS – Harnessing the Power of the Data - 2/7/2019
It started with spreadsheets and pivot tables, moved to databases, then to data warehouses, onto analytics and business intelligence. Now, analytics often refers to machine learning and artificial intelligence. In the end it is simply about collecting and maintaining accurate comprehensive data and applying some form of sophisticated analysis to gain insight and make better decisions. Combining internal and external data can provide organizations with a better understanding of individual assets, portfolios and markets. This webinar will gather the industries' most experienced professionals who will discuss how data disruption and leveraging data will allow you to better position yourself for significant growth. Product options, data strategies, personnel requirements and more will be addressed.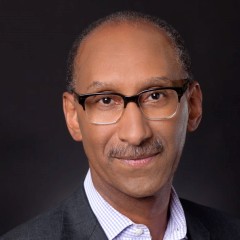 Wayne Pryor
2Five1 Consulting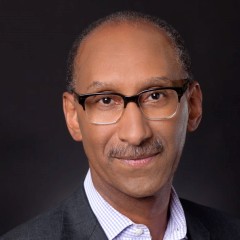 Wayne Pryor
Founder
2Five1 Consulting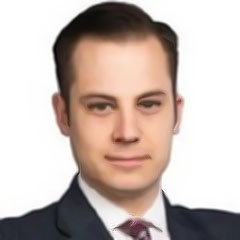 Andrew Weakland
W.P. Carey
Andrew Weakland
VP, Director of Systems Development
Andrew Weakland is the Director of Systems Development for W. P. Carey, a net-lease REIT focused on providing long-term sale-leaseback and build-to-su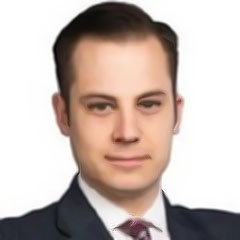 Andrew Weakland
VP, Director of Systems Development
W.P. Carey
Andrew Weakland is the Director of Systems Development for W. P. Carey, a net-lease REIT focused on providing long-term sale-leaseback and build-to-suit solutions for companies in the U.S. and Northern and Western Europe. Andrew specializes in bringing emerging technologies into the real estate space to drive competitive advantage while maintaining the cohesiveness of the overall enterprise technology footprint.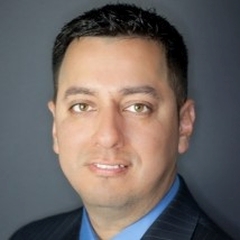 Luis Ramos
Woolbright Development
Luis Ramos
Director, IT
As the Director of Information Technology at Woolbright Development, Luis Ramos is responsible for the corporate technology strategy, which includes t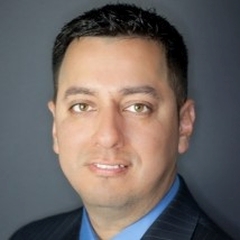 Luis Ramos
Director, IT
Woolbright Development
As the Director of Information Technology at Woolbright Development, Luis Ramos is responsible for the corporate technology strategy, which includes the IT infrastructure and enterprise application platforms. Additionally, he is also responsible for implementing technology solutions toward the company's existing business processes, and helping create new efficiencies throughout the company's business model. Since his arrival in 2004, his team has been responsible for the constant development of various industry-focused proprietary software applications and tools. These award-winning technologies have fundamentally changed the way commercial real estate has been done at Woolbright.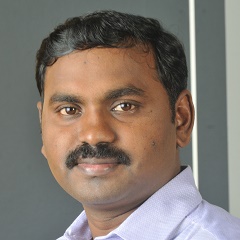 Prabhu Ramachandran
Facilio
Prabhu Ramachandran
CEO and Founder
Prabhu's career spans over 18 years of product, business, and customer experience focused on enterprise-scale software for IoT-based connected service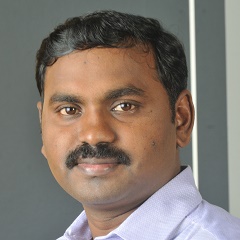 Prabhu Ramachandran
CEO and Founder
Facilio
Prabhu's career spans over 18 years of product, business, and customer experience focused on enterprise-scale software for IoT-based connected services, sustainable building solutions, and telecom network management. Prior to becoming an entrepreneur, he was the Director of the IoT division of Zoho Corporation. At Zoho, he was responsible for and directly oversaw strategy, innovation, product, marketing and revenue operations of end-to-end telecom and IoT building solutions.