ADVISORY NEWSLETTERS

Vol. 18 No. 20 – 5/16/2018
Blockchain Technology is Coming: Is the World of Real Estate Ready?
Kevin Shtofman, Real Estate Practice Manager, Deloitte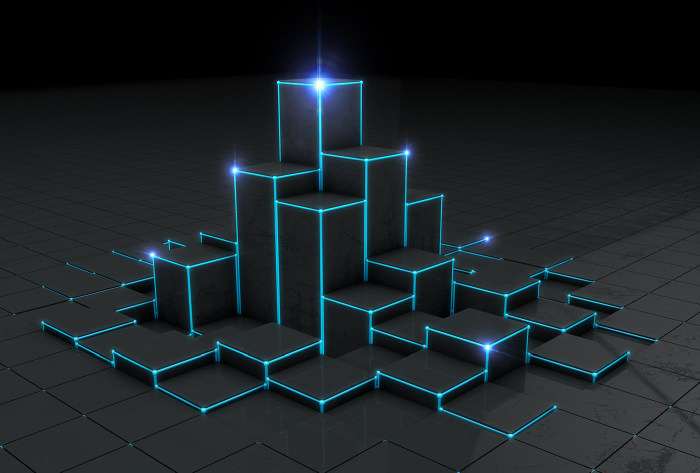 As cryptocurrency speculators have ridden the Bitcoin wave up (and down) over the past year, a different group of global professionals has come to realize the potential benefits of this technology: real estate investors, developers, operators, and service providers. Their shared cautious optimism has very little to do with the rise or fall of cryptocurrency prices, but instead comes from the promise of the underlying technology that fuels Bitcoin and its offspring: the Blockchain.
A Blockchain is a type of distributed ledger. This means that every participant has his or her own copy of the ledger and there is no central record of account. Once recorded, ledger transactions cannot be altered and every copy of the ledger is identical across the network. The network and all constituent parts act as a database that records transactions – generating an immutable audit trail for transactional activity. The network can be either completely open or open only to trusted counter parties.

What benefits could Blockchain provide to players in the Real Estate industry? Here are three areas that suffer from efficiency problems where Blockchain technology could be an effective solution:

Real Estate Documentation
Currently, the majority of real estate documentation required and used for transactions (deeds, rental agreements, titles, mortgage documents, etc.) is in paper form and come from various third parties, opening these transactions to the risk of potential forgery and providing opportunities for fraud. System efficiency is low, manual errors happen often, and record keeping is open to theft and human error.

A Blockchain land registry platform would eliminate multiple third party intrusions and mitigate fraud by streamlining participation and authenticating data/documents. The Swedish National Land Survey has created a proof-of-concept to investigate how Blockchain technology may reduce the manual errors while transferring documents.

Leasing and Technology
In owning and managing a commercial or residential property there are a multitude of service and payment transactions that must occur between the lessor, lessee, and other third parties. Cash flow, appreciation, and tax information must be tracked, recorded, and verified, and compliance maintained. Therefore, managing properties and tenants, and enforcing the agreements around lease terms requires a better platform for consensus and reference as well as payments.

Smart contracts on Blockchain can structure secure cash flows and automate payments with real-time reconciliation. Smart contracts can also enable split ownership and distributed rents. The City of Rotterdam has teamed with Deloitte to achieve data driven city management, beginning with a prototype for recording lease contracts on the Blockchain utilizing smart contracts.

Purchase Process
Property research requires a significant amount of time where financials and legal regulations are concerned. A large part of this effort is finding and verifying physical proofs of identity, ownership, etc. Since this is a manual task, the process is time consuming and human error and data loss easily occur. Searching for properties, vetting, and entering into terms of sale is an extensive and unnecessarily complicated effort that can discourage investment.

An MLS built on a Blockchain would enable more accessible and comprehensive listings with better data control and verified historic records through a peer-to-peer network. In addition, by building unique digital identities for each property on a Blockchain, key information such as financials, owner history, vacancies, etc. would be readily accessible on demand. ABN Amro has begun a pilot with IBM to develop a system in which buyers, sellers, brokers, and regulators may share and record real estate transactions while supporting connectivity with regulatory bodies such as the central bank and Land Registry Office.

Although still in the early stages of development and testing, Blockchain technology progress is gaining steam, and real estate professionals will be rewarded for getting on board sooner rather than later.

What should you look for at your company to evaluate if implementing a Blockchain is the right solution?

Shared Data: Blockchain is a technology for shared databases – there is a need for a structured repository of information.
Opportunity for Disintermediation: Blockchain removes the need for trusted intermediaries – no gatekeeper is required to verify transactions and authenticate the source.
Multiple Writers: Blockchain is a technology for databases with multiple writers – multiple entities generating transactions that modify the database.
Absence of Trust: Blockchain is a technology for multiple non-trusting writers – there needs to be a level of mistrust between the entities writing to the database.
Transaction Dependency: Blockchain provides value when there is interaction between the transactions created by the writers, meaning the transactions depend on one another.

Emerging technologies that impacts commercial and corporate real estate such as Blockchain, Immersive/AR, AI, Autonomous Vehicles, Robots and Drones are topics that will be discussed at Realcomm | IBcon 2018, which will be held on June 6-7 (Precon: June 5) at The Cosmopolitan of Las Vegas. For more information, visit Program Details: Realcomm | IBcon

This Week's Sponsor
ESD is a leader in Improving Society Through the Built Environment. It creates solutions that produce economic, environmental and experiential benefits for its clients, many of whom are the biggest names in the worlds of business, technology — and beyond. The company is in the forefront of developing Intelligent Buildings. For more information, please visit www.esdglobal.com.
Realcomm News
The energy and enthusiasm for this year's 20th Anniversary event is unprecedented! We hope you will be joining us and hundreds of the best and brightest real estate industry professionals as we celebrate 20 years @ the Intersection of Commercial and Corporate Real Estate, Technology, Automation and Innovation.
This year's Business Solutions & Intelligent Building Expo will feature
140+
real estate technology companies showcasing the latest industry-specific solutions and services. It will be two days of continuous product demonstrations and networking. If you have even one technology decision to make this year, don't miss this opportunity to find the latest best-of-breed solutions –
under one roof!
Click here for a list of
Realcomm
|
IBcon
2018 Solution Providers
UPCOMING REALCOMM WEBINARS
CRE Tech Innovation Showcase - Uncovering the Next Generation of New Ideas - 7/12/2018
Never before in the history of the Commercial Real Estate market has technology been so prevalent. Since 2009, hundreds—if not thousands—of companies selling tech to the Commercial Real Estate Industry have emerged. Estimates now suggest there are more than 2,000 new CRE Tech companies in the space. The sheer number of new companies makes it almost impossible to keep up and organizations are struggling to establish an effective process to discover, organize, vet, test and implement new technologies. This webinar will evaluate the categories of technologies, best practice criteria, and clarify different solutions that are making their way to the top of the list.