ADVISORY NEWSLETTERS

Vol. 18 No. 3 – 1/18/2018
CRE & the Quest for the Rosetta Stone: The All-in-One 3D Data Platform
Michael Jansen, CEO, Cityzenith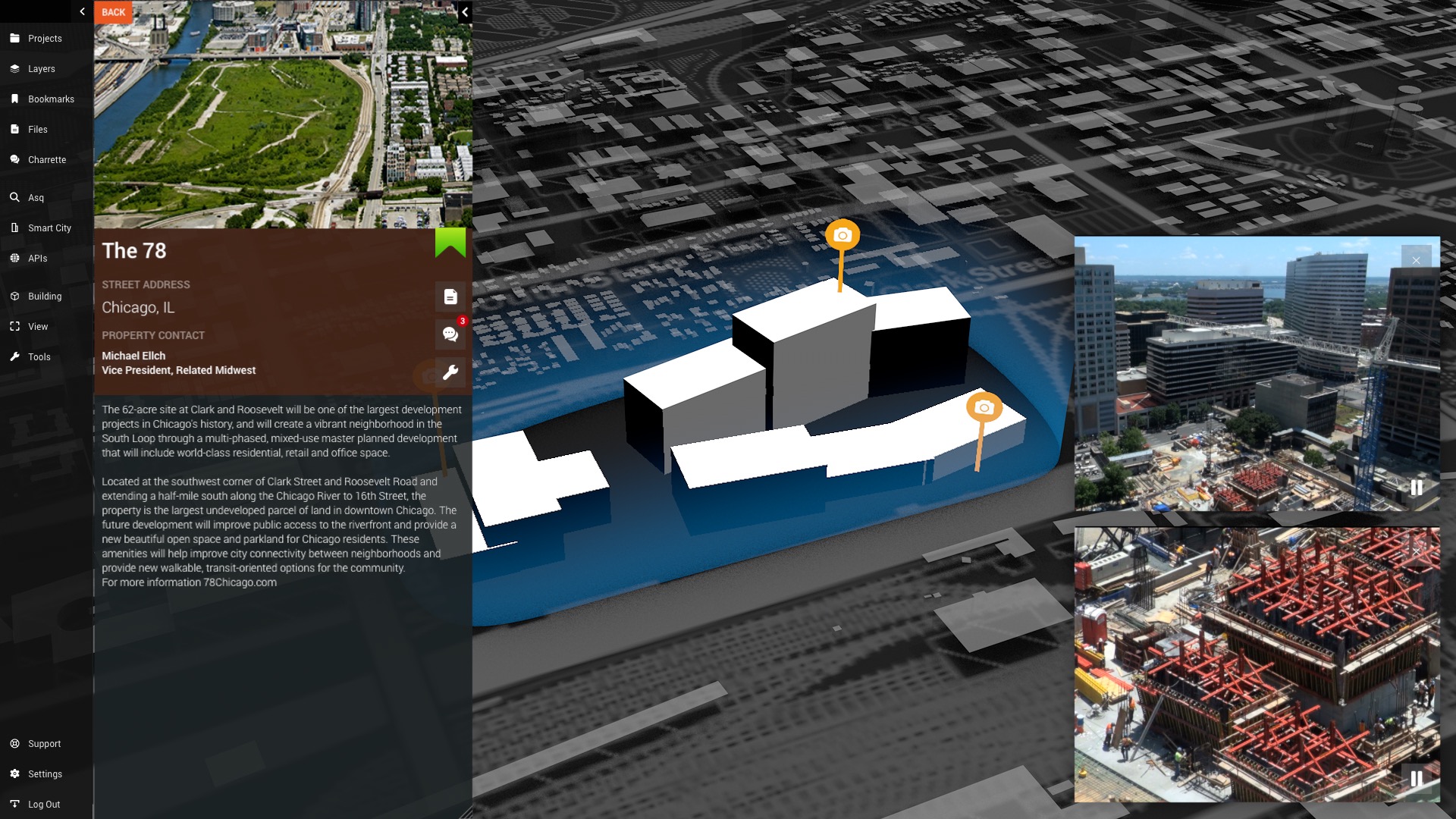 The Race to 'Go 3D' is On! It seems like every building owner, corporate real estate director or smart campus operator I meet these days is trying to develop a 3D data platform strategy to consolidate all of their building and project data portfolio-wide, but they just don't know how to get there.
Has this not been the Quest for the Holy Grail for many years? Wouldn't it be amazing if it were all just there at your fingertips: all your project data for all of your buildings everywhere – facilities, energy, and security data, along with all the project data, BIM, CAD, IoT, legal, leasing, financial, you name it – uniquely visualized in an easy-to-use 3D Google Earth-like tool so any user could easily search for and understand any aspect?

The Challenge: Too Many Tools, Too Many Data Formats, and Too Little Actionable Intelligence for the Portfolio
The benefits of aggregating, visualizing, and analyzing large amounts of Big Data are now well understood in the real estate industry, impacting functions that range from building management, to tenant services, to market analysis. Owners specifically acknowledge that Big Data analyzed correctly leads to increased transparency in the markets, risk mitigation, data standardization across real estate assets, and general better decision making. The challenge is that the increase in data sources and volumes has given rise to a dramatic increase in new proprietary expert tools and new data formats at the same time. These range from 3D data – or spatial data (BIM models, BMS/IoT sensors) – to non-spatial data (spreadsheets, reports, CAD dwgs, GIS, Social Media). Put simply, today's challenge for Building Owners isn't just to aggregate data, but to aggregate spatial and non-spatial data, and to do that they need a robust 3D data platform.

The Solution
At Cityzenith, we've been developing the Smart World Pro platform to help owners break the Great Data Barrier in the building industry today that has kept them in the dark for so long. We are actively working with industry leaders and other institutions to develop a common 3D 'BIM-lite'' or FIM (i.e., Facilities Information Model) approach that enables them to digitize all their building assets to one common 3D earth model standard, and then connect any type of live or historical data to those models, all in real-time. FIM models differ from BIM models, and are simpler in geometry (rooms, floors, major equipment/structure, skin) but more complex on the data backend, ingesting data from hundreds of file formats. Features inside Smart World allows users to import and curate any data set of their own; ask questions and run complex searches; and run various analyses that range from line-of-sight and shadow studies to advanced environmental and traffic impact simulations.


What Kind of Data Can Be Visualized and Analyzed?
Users can aggregate and import hundreds of file formats, and then curate and index those files to suit their individual needs. They can navigate to any piece of information anywhere in an instant, see the results of analysis, and share the outcomes with peers. Owners are looking for better answers to questions like these:
OPERATIONS
"Which tenants in our buildings inside this 20-block area have fallen short of their predictive consumption usage patterns by more than 5% over the last seven days?"
Facilities Management: "Show me the number of occupants on the 27th floor of the XYZ building in Toronto, between 9:00 and 11:00 a.m. this morning."

Security Management: "What are the line-of-sight angles for our security cameras on the 11th floor in our hotel that ensure maximum regress/escape route?"
PROJECTS
"Are my tenants happy with the new lobby that we just opened? Let's geo-group tweets around the property to check sentiment analysis from the last month."
New Builds: "Let's navigate over to our Philadelphia property to view a live on-site construction video feed of all activity to monitor progress."

Site Analysis: "Where is the right place to site our residential tower on this complex if the IoT data tracking noise levels inside Smart World suggests that the current location is too noisy?"
As a user-friendly visualization platform that users can be trained on, Smart World drives value to not only projects and operations, but to marketing and leasing teams as well who are equipped with better data to entice and serve tenants. It will soon be enabled with VR/AR Marketing Support as well (export to VR applications to enhance leasing efforts).
What Is the End Value to Owners?
More accurate forecasts and predictions

Operational transparency

Identifying unknown potential across the portfolio

Faster and more comprehensive analysis

Faster reactions by management

Improved Customer Service

More targeted leasing and sales efforts
What You Will Need to Get Started
Not a lot. And don't worry if you don't have BIM models of every building in your portfolio—almost no one does. It is easy and cost effective to create 3D models of existing assets from CAD, BIM, paper, LIDAR, and other building documentation, and ancillary data loading services are also available.
This Week's Sponsor
At Connexxion®, we are industry leaders in providing intelligent data management and data visualization solutions to customers – from consumers and small businesses to large global enterprises. Our expertise is in helping secure, manage and visualize operational data. We developed the Connexxion® data management and data visualization platform to streamline and secure the integration of disparate data sources. Connexxion® transforms the ingested real-time data into actionable information and provides to our customers the ability to analyze and dynamically visualize their data and share their data with other solutions or applications.
UPCOMING REALCOMM WEBINARS
Top GLOBAL INNOVATIONS of 2019 Impacting Commercial and Corporate Real Estate - 12/12/2019
2019 will likely be another year of great innovations for the Commercial and Corporate Real Estate industry. With a multitude of new companies and ideas being funded by an insatiable appetite of investors, the traditional workflows and processes of Real Estate are challenged daily. Add to this a desire by the established marketplace to also innovate and the pressure of change increases. This webinar will bring together some of the industry's most prolific prognosticators who will discuss and debate the state of innovation in our industry for 2019. For those firms that are leaning into the change brought about by technology this is a perfect opportunity to hear about the leading solutions, case studies and best practices.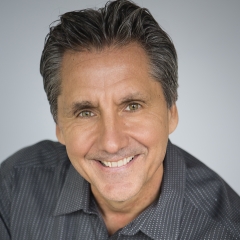 Jim Young
Co-Founder & CEO
Founder of Realcomm Conference Group, an education organization that produces Realcomm, IBcon and CoRE Tech, the world's leading conferences on techno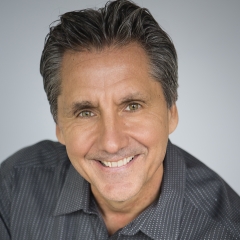 Jim Young
Co-Founder & CEO
Realcomm

Founder of Realcomm Conference Group, an education organization that produces Realcomm, IBcon and CoRE Tech, the world's leading conferences on technology, automated business solutions, intelligent buildings and energy efficiency for the commercial and corporate real estate industry. As CEO, Jim interacts with some of the largest companies globally pertaining to some of the most advanced and progressive next generation real estate projects under development.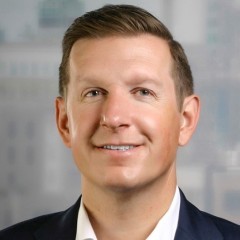 Jeffrey Chulick
Global RE Technology & Innovation Leader
Jeff Chulick is the Technology and Innovation Leader for EY Real Estate Services. He leads a global team of professionals focused on the identificatio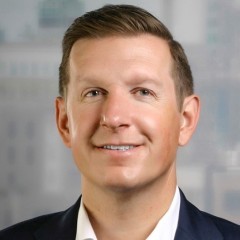 Jeffrey Chulick
Global RE Technology & Innovation Leader
EY

Jeff Chulick is the Technology and Innovation Leader for EY Real Estate Services. He leads a global team of professionals focused on the identification, innovation, design and realization of technology solutions that greatly enhance the workplace experience. His areas of focus include digital strategy, smart workplace, IoT, visual communications, workplace management, physical access and audio/visual technology. Jeff has over 20 years of enabling workplace strategies and delivering innovative solutions for EY and external clients across many different industries.