ADVISORY NEWSLETTERS

Vol. 17 No. 41 – 10/12/2017
FASB ASC-842 – You Have 446 Days: Are You Ready?
Jean Chick, Principal, Deloitte
ASC-842 is coming – and time is ticking. Announced in early 2016, the new FASB and IASB standards for lease accounting are expected to have far-reaching impacts on the balance sheets and income statements of almost every publicly traded company in the United States. Both lessees and lessors will face a significant increase in reporting and management requirements. If companies have not already embarked on a strategy for compliance and management, they are falling behind. It's time to act now.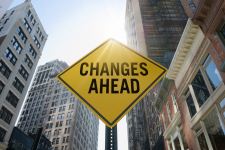 WHAT'S NEW?
The FASB's new standard (ASC 842) introduces new lease accounting and reporting that requires companies to account for nearly all leases on the balance sheet. So what does this mean? Public companies will be recording millions and in some cases billions of lease liabilities on their balance sheet. For many organizations, the move to reclassify the majority of operating leases means it will be the first time lease liabilities have shown up on their financials.

The new standards will also require businesses to re-evaluate whether their existing lease agreements are indeed leases, or if they can be categorized as services. That said, it's critical that companies have a complete understanding of the new standards in order to apply these definitions to their individual contracts. Add to that, the FASB guidance demands a long list of data retention and reporting rules. Considering many organizations have more than 1,000 lease agreements to assess, compliance can quickly become a daunting and resource-intensive task.
Some of the specific stipulations in the new legislation could require companies to:
Recognize most leases to the balance sheet

Collect and reclassify some leases

Report lease holdings quarterly

Aggregate data across multiple technology platforms

Abstract paper lease documents to digital versions

Recalculate KPIs such as EBITDA, return on assets, and debt to equity
ARE YOU READY?
By now, most organizations should have at least begun to define or develop a strategy that will ensure their compliance readiness. This is no small task and the amount of time and resources it takes should not be underestimated.
The most important pieces of the puzzle are for companies to identify and collect existing lease data, and determine how to aggregate it into a single location for simplified compliance management and reporting governance in the future. Complying with the accounting mandates is simplified once these boxes are checked.
Businesses should be asking themselves:
What existing lease data do we have and where is it currently located?

What data do the new standards require us to report on? How do we currently gather this information, and how will we continue to do so moving forward?

How do we input all of our lease data into one centralized electronic system to simplify lease management and accounting compliance?

What type of technology system should we be assessing for our portfolio?
The road to compliance will inherently be paved with numerous challenges. But, if companies have not yet started to assess the answers to these questions, they are setting themselves up to endure an even rockier road ahead.
SUSTAINING A SMOOTH RIDE: MITIGATING THE ROADBLOCKS TO COMPLIANCE
Roadblock #1: It's all about the data.
Perhaps the biggest challenge that companies face as they prepare for the new standards is developing an inventory of their lease data. Often times, companies do not know exactly how many leases they have, where the data is located, or if the leases are properly documented; and if so, to what extent. Some might have a formal repository filled with this data, while others may have paper leases piled in desk drawers or information strewn across spreadsheets. Others may have a combination of both.
Under the new regulations, the amount of data companies are required to maintain will increase considerably – in some cases, it might be as much as double what they currently report on. As a result, companies are obliged to go back to their existing contracts and assess the gap in what they currently gather versus what they need to gather in order to uphold compliance moving forward.
Roadblock #2: Defining a lease technology strategy.
As difficult as it is for companies to develop an inventory for their lease data, this is just one piece of the puzzle. Once all of the lease data is inventoried, companies still face substantial challenges when it comes to defining a future-facing plan of action. It can't be done on paper anymore; companies will need to identify a technology system into which they can import, store, process, and access all of this information. While some may already have an existing system that holds some lease data, it is likely not capturing all of the components required in the new standards. The existing data may be inconsistent, scattered, or partial.
Companies first need to decide what type of lease solution they are looking for. Some might be optimally served by investing in an end-to-end user interface that serves as a comprehensive lease administration solution with data analytics capabilities. Others might be looking solely for a lease accounting solution.
A company's decision around the overall sophistication of their lease system technology will be driven by the size, complexity, and needs of their lease portfolio. Those with less than 1,000 leases in their portfolio have more technology system options because they generally have less overall information, making it easier for them to input and manage the data. These organizations might opt for just a lease accounting solution and decide they do not need the end-to-end lease administration system. Those with more than 2,000 leases, however, might be more likely to invest in a technology that can aggregate all of their disparate data and serve as a centralized lease administration and accounting system.
Roadblock #3: Putting it all together.
Once organizations have a complete inventory of their data and have congregated it all into one electronic system, the next step is to define the necessary change and data management processes that will help them achieve compliance by the new standards' implementation date. For most public companies, this date is January 1, 2019. For most non-public companies, that date is January 1, 2020.
Businesses need a robust data management strategy to ensure that they can regularly report on the required data, and maintain a compliant reporting structure in the future. This may require some companies to account for a potential lack of internal controls and implement organizational changes accordingly. Leadership support throughout this process is critical to streamlining and ensuring success.
To learn more about how your organization should be preparing for the new standards, attend our upcoming session at CoRETech 2017 on November 15 in Silicon Valley.
This Week's Sponsor
Altus Group, the makers of ARGUS and Voyanta, is the leading provider of CRE solutions worldwide. Our technology and industry consulting expertise gives our clients the knowledge and insights to form forward-looking perspectives, giving them a significant competitive advantage in a dynamic and ever-changing marketplace. Whether you're budgeting for your properties, making strategic decisions about acquisitions or working with different teams, different organizations and different data, we can bring it all together. For more information, visit www.altusgroup.com.
Realcomm News
CoRE Tech 2017 | World's Top Corporate RE & Facilities Executives
Meet in Silicon Valley to Discuss Innovation!
Join the most innovative Corporate Real Estate and Facilities executives from companies such as
Google, McKesson, Time Warner, Salesforce
and many others, as they gather to discover, discuss and debate how technology, automation and innovation will impact the next generation of how we use and operate corporate facilities.
Watch this 3-minute video and learn more!
UPCOMING REALCOMM WEBINARS
CRE Tech Innovation Showcase - Uncovering the Next Generation of New Ideas - 7/12/2018
Never before in the history of the Commercial Real Estate market has technology been so prevalent. Since 2009, hundreds—if not thousands—of companies selling tech to the Commercial Real Estate Industry have emerged. Estimates now suggest there are more than 2,000 new CRE Tech companies in the space. The sheer number of new companies makes it almost impossible to keep up and organizations are struggling to establish an effective process to discover, organize, vet, test and implement new technologies. This webinar will evaluate the categories of technologies, best practice criteria, and clarify different solutions that are making their way to the top of the list.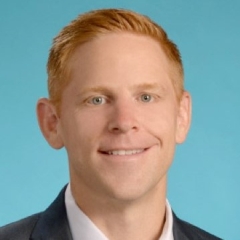 Shaun Klann
Intelligent Buildings
Shaun Klann
VP
Shaun Klann has over 15 years of experience dedicated exclusively to transforming the concepts of the 'Smart Building' industry into reality. His expe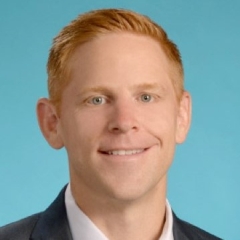 Shaun Klann
VP
Intelligent Buildings
Shaun Klann has over 15 years of experience dedicated exclusively to transforming the concepts of the 'Smart Building' industry into reality. His expertise includes engineering, implementation, and strategic consulting services that pair current day technologies with innovative deployment tactics and strategies. Shaun is a proven thought leader in the area of connected real estate and has received numerous awards for his dedication to this market segment, including an award recognizing him as a top 40 under 40 to watch in the space of real estate technology.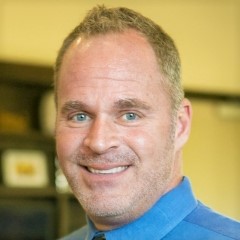 Chip Pierpont
Director, Facilities Operations & Technologies
Chip Pierpont manages and provides expert guidance on the development and execution of requirements/solutions for building operations and technologies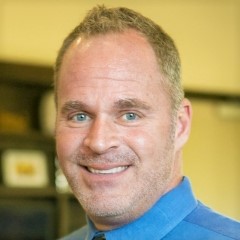 Chip Pierpont
Director, Facilities Operations & Technologies
GSA
Chip Pierpont manages and provides expert guidance on the development and execution of requirements/solutions for building operations and technologies for General Services Administration (GSA), a Public Buildings Service (PBS) government agency tasked with managing government buildings and real estate, providing product and service procurement support, and developing policies and regulations. The landlord for the civilian federal government, PBS owns or leases 8,700 assets, maintains an inventory of more than 370 million square feet of workspace for 1.1 million federal employees, and preserves more than 481 historic properties.

Brian Sutherland
Industry Principal, Yardi Elevate

Brian Sutherland
Industry Principal, Yardi Elevate
Yardi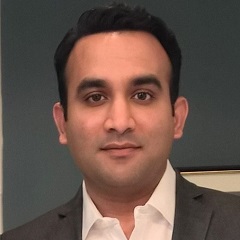 Rahul Shira
Philips Lighting
Rahul Shira
Product Mktg. Manager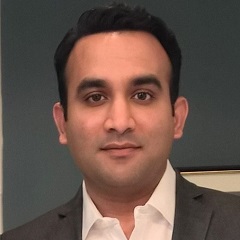 Rahul Shira
Product Mktg. Manager
Philips Lighting