ADVISORY NEWSLETTERS

Vol. 17 No. 31 – 8/2/2017
Are Mexico's Intelligent Buildings Raising the Bar Globally?
Tina Danielsen, Sr. Writer, Realcomm
Buildings in Mexico City are quietly undertaking dramatic advances in design and technology. This movement began in 2003, when city leaders began a renewal program for the city's Reforma Corridor, a hub of art, design and innovation. It continues today with an active build community involved in projects ranging from corporate offices to malls and mixed use developments.
As the most important market in the country, the real estate sector in Mexico City will continue to grow in Reforma and other neighborhoods throughout the massive metropolitan area of 20 million residents. This sector is introducing some of the smartest buildings ever constructed and with that, entrepreneurs and investors are flocking to the city.

Grupo Cinsa, a leading developer of corporate buildings and malls, is active in these projects, with a clear emphasis on smart technology and sustainability. Their newest project, Torre Anseli, off Avenida Revolucion – one of the city's most important thoroughfares – is a mixed use development with fully integrated building operations management completed in May 2017. At 1.9 million square feet, the site includes a 22-story high rise Class A office building, an integrated three-floor shopping center, and 12 floors of underground parking. Commissioning in stages has allowed some of the tenants to occupy the building since December 2016.


With a goal of raising the standards for smart buildings in Mexico, Grupo Cinsa has partnered with innovative system integrators and technology providers like Operational Technology Integrators (OTI), Controlco, SkySpark and Optigo on new building constructions in recent years. As the master systems integrator, OTI has found in Grupo Cinsa a partner that is willing and eager to implement the IoT and analytics technologies that are taking building automation by storm. Together, OTI and Grupo Cinsa are working system by system to create buildings that run at optimal performance all the time.

Starting with the IBMS fiber backbone – an Optigo Networks technology running through the building in a redundant ring fiber design – network infrastructure investment was cut by at least half, without sacrificing security or redundancy. An international standard HVAC control system operates and monitors the temperature systems, including a chiller plant and all air handlers. Electrical power monitoring and water (with greywater plant), energy, lighting and metering are also integrated into the BMS. Finnish company KONE, a world leader in elevator technology, installed a unique double-decker elevator system to facilitate moving more people while using less space. Converged with the IBMS are security, elevators, CCTV, energy monitoring, HVAC and access controls. These systems run their analytics through the shared fiber backbone using SkyFoundry's SkySpark. Many of those systems, including HVAC and energy monitoring, will also have a unified user experience design to provide monitoring and control capabilities via a web browser.


If previous projects are any proof, Torre Anseli will be indicative of the power of analytics and cooperative partnership. Torre Diana, a premier office and residential tower completed in 2016 with many of the same technologies, is the smartest building in Mexico. It is state-of-the-art and a fully converged building from an operations standpoint, with security, elevators, heating, and other operations all running on the same network. Building analytics and the fiber backbone are shared by almost all automated systems on the OT network, which allows the building to take advantage of the IoT in a secure and effective way.

These scalable and future-ready solutions stem from a philosophy on the life of a building: with an eye towards the long-term, using the advantages of systems integration, database integration, physical integration, people integration. Selecting and implementing the right products for all applications in a harmonious way ensures secure and optimal efficiency for the life of that building.

Comprehensive integration can offer total solutions for building and energy management needs, enhancing operations without compromising tenant comfort. Integrated backbones specifically for operations technology like HVAC, lighting, elevators, and security systems are becoming more available throughout North America. Mexico is showing the way.

This Week's Sponsor
At Connexxion®, we are industry leaders in providing intelligent data management and data visualization solutions to customers – from consumers and small businesses to large global enterprises. Our expertise is in helping secure, manage and visualize operational data. We developed the Connexxion® data management and data visualization platform to streamline and secure the integration of disparate data sources. Connexxion® transforms the ingested real-time data into actionable information and provides to our customers the ability to analyze and dynamically visualize their data and share their data with other solutions or applications.
UPCOMING REALCOMM WEBINARS
The Need for Speed – 5G, CBRS and The Potential Impact on Commercial Real Estate - 12/13/2018
There are nearly 5B mobile phone users in the world today. We've recently surpassed the 50% mark and now over half are smartphone users who are gobbling up bandwidth with live media and immersive content faster than the carriers can supply it. And with so many IoT devices coming online, from video security to automobiles, the demand is increasing exponentially. Although still a couple of years away, 5G and CBRS have not only become hot topics for carriers, telecom equipment manufacturers and end-users, but also building owners and tenants. Despite the high level of interest, there are still numerous questions on how building owners will actually connect with these technologies, and how they'll impact tenants and visitor's consumption of data. In this webinar we'll explore how CRE stakeholders can best prepare to take advantage of these groundbreaking new technologies.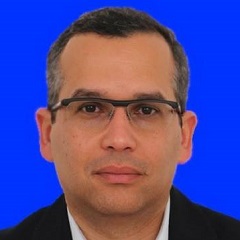 Ahmed Hmimy
Director of Product Line Management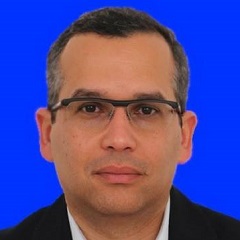 Ahmed Hmimy
Director of Product Line Management
Commscope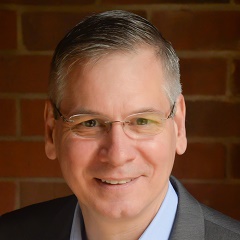 Mark Horinko
Airwavz Solutions
Mark Horinko
President
Mark Horinko is a successful telecom executive with more than 30 years of experience in wireless network strategy, network architecture and design, pr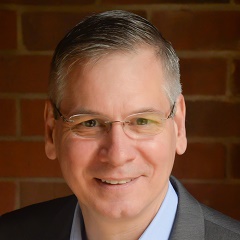 Mark Horinko
President
Airwavz Solutions
Mark Horinko is a successful telecom executive with more than 30 years of experience in wireless network strategy, network architecture and design, product development and large –scale network operations. As President of Airwavz, Mark is responsible for multiple, large-scale wireless and telecommunications network deployment projects totaling more than $1billion as well as development of five new industry-changing business and operational models.