ADVISORY NEWSLETTERS

Vol. 15 No. 6 – 2/13/2015
Reducing Development Risk
Ward Caswell, Product Manager, ARGUS Software
A recent survey conducted by ARGUS Software shows solid growth in U.S. Commercial Real Estate (CRE) construction activity. In addition, terms are becoming more favorable for developers as investors have more capital to place and few high yield options. 83% of respondents indicated a larger development pipeline compared to 2008. In conversation, many said they are seeing stronger demand than at any time in the last fifteen years. Given the longer term trends, this makes sense. In broad terms, the 2007 construction levels which represented the peak of the last cycle, where just at the thirty year average across all property types for the U.S.
As we enter a new cycle of development, we owe it to our partners to learn from the past, and institute better controls, reporting, and overall transparency, thus building increased confidence, and in time, lower yield requirements. Lower investor yields due to lower risk premiums mean higher developer profits and volume. Managing the process of a development project is key to realizing expected returns. The tools needed to manage that process have improved since the last cycle.

The Global Financial Crisis (GFC) was a collapse in confidence. Consumer Confidence dropped to the lowest levels recorded since the survey began. The most recent report finally brought the number back above the benchmark level of 100. Coupled with this measure was a palpable lack of confidence in investments including commercial real estate. Risk premiums measuring the required investment yield compared to U.S. treasuries soared. While now back in line, the premiums demanded for CRE remain higher than other investments. This is due to the manner in which investors measure risk. In simple terms, risk is higher if volatility is higher. That makes sense of course, but risk is also measured as higher in investments with less frequent reporting periods. Quarterly reported values and cash flows, often lagged by weeks or months, increasing the amount of yield required by investors in CRE compared to other asset classes.

Following the GFC, many large institutional investors forced clawbacks of management fees from their general partners. These clawbacks were then written into many new limited partnership agreements (LPAs) to codify the expectation that large scale losses of investment capital would result in a similar repayment of fees earned by money managers, operators and developers. ARGUS Software's survey showed a 60% drop in clawback clauses with the remaining developers surveyed indicating never having had such a provision. This can be seen as a return in negotiating leverage to the hands of the developers rather than the investors. Still, 55% of survey respondents reported more complexity in their investment structures for current projects compared to pre-2008. With more complexity, comes a greater likelihood of errors in complex spreadsheets. Errors in spreadsheets given to investors, do little to instill confidence.

With this thinking in mind, ARGUS has been hard at work over the last few years adding powerful new features to ARGUS Developer. With the release of ARGUS Developer version 7 at the end of February, the new Snapshot module will allow the import of project accounting actuals to compare to the budgets created in ARGUS Developer. The many thousands of existing ARGUS Developer users appreciate the rich project builder capabilities which help them model the cash flows from multi-phase development projects. The industry leading structured finance module manages the mission critical task of defining investor waterfalls, tied to those budgets. Now with version 7's Snapshot module, the monthly project accounting actuals can be compared to budget, variances spread, and the resulting forecasted cash flows instantly understood with real time KPIs and, most importantly, updated investor return reporting.

With more frequent, timely and accurate reporting, ARGUS Developer clients will be able to increase their investors' confidence, resulting in a higher likelihood of repeat investment at lower risk premiums.

This Week's Sponsor
ARGUS Software
For over 25 years, ARGUS Software has led the commercial real estate industry and served clients in over 60 countries. By developing exclusively for the commercial real estate industry, we constantly make sure that our leadership supports your ability to stay ahead of the game with a complete solution for managing portfolios. ARGUS Software is about maximizing returns, simplifying business processes, and saving valuable time and money for your organization. www.argussoftware.com
Realcomm News


SAVE THE DATE!
June 9-10, 2015 (Pre-con June 8)
Marriott Rivercenter | San Antonio, TX
www.realcomm.com
UPCOMING REALCOMM WEBINARS
The Need for Speed – 5G, CBRS and The Potential Impact on Commercial Real Estate - 12/13/2018
There are nearly 5B mobile phone users in the world today. We've recently surpassed the 50% mark and now over half are smartphone users who are gobbling up bandwidth with live media and immersive content faster than the carriers can supply it. And with so many IoT devices coming online, from video security to automobiles, the demand is increasing exponentially. Although still a couple of years away, 5G and CBRS have not only become hot topics for carriers, telecom equipment manufacturers and end-users, but also building owners and tenants. Despite the high level of interest, there are still numerous questions on how building owners will actually connect with these technologies, and how they'll impact tenants and visitor's consumption of data. In this webinar we'll explore how CRE stakeholders can best prepare to take advantage of these groundbreaking new technologies.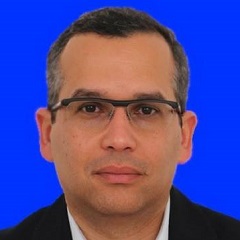 Ahmed Hmimy
Director of Product Line Management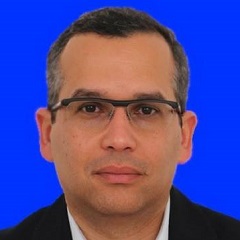 Ahmed Hmimy
Director of Product Line Management
Commscope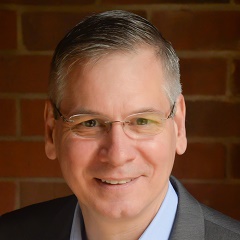 Mark Horinko
Airwavz Solutions
Mark Horinko
President
Mark Horinko is a successful telecom executive with more than 30 years of experience in wireless network strategy, network architecture and design, pr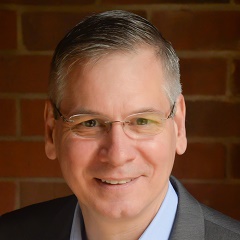 Mark Horinko
President
Airwavz Solutions
Mark Horinko is a successful telecom executive with more than 30 years of experience in wireless network strategy, network architecture and design, product development and large –scale network operations. As President of Airwavz, Mark is responsible for multiple, large-scale wireless and telecommunications network deployment projects totaling more than $1billion as well as development of five new industry-changing business and operational models.