ADVISORY NEWSLETTERS

Vol. 2 No. 47 – 12/3/2003
Building Automation 101 – The Basics
Last week we focused on the concept of using the most powerful network available, the Internet, as the single data communication medium "connecting" all of the now disparate systems in our buildings into a single, integrated network. By doing so, we gain the ability to control, monitor, and gather data from all of these systems from anywhere, using only a web browser. Ultimately, having the ability to automate building operations will result in optimal efficiency and reduced operating costs, all the while giving tenants more control over their comfort.
By plugging these systems into our network backbone we can now achieve that goal of having the ability to control, monitor, and gather data from all these systems using Internet Protocol (IP) in a single, integrated network environment. The prerequisite, of course, is that we have a broadband and wireless infrastructure that will support the management of these systems and their requisite applications.

Building Automation Components
Let us briefly examine the most common building functions that might be tied together in an automated building:

Lighting
Ideally, lights turn on at the correct lighting level when they are needed and are dimmed or turned off when not in use. Lighting systems today can be accessed and computer-controlled by the building operator or, in some cases, by the tenant via web-based control systems. Lights can be dimmed and turned on or off depending on whether or not the room is occupied. Lighting systems can now be linked to a centralized information system that can show current usage and usage patterns for either a single building or an entire portfolio via a Graphical User Interface (GUI).

HVAC
Heating, ventilation, and air conditioning systems are often the core processes in a Building Automation system. Once automated, these systems can control the temperature, humidity and airflow, allowing tenants to adjust the environment in their individual spaces, thus conserving energy and controlling costs. Furnaces, chillers, and compressors can even be equipped with sensors that continually monitor the equipment for any indication of the need for preventative maintenance.

Fire & Life Safety
In addition to detection monitoring, many building functions need to be controlled in the event of a fire, earthquake, terrorist threat, or other emergency. Emergency exit locks need to be released, pre-recorded status messages need to be broadcast to relevant parts of the building, HVAC systems enabled for smoke extraction, etc.

Parking
Ingress to parking areas can be controlled via access cards or other electronic identification methods. In addition to access control, parking systems can integrate with security, lighting, elevator, and HVAC systems. These systems can be programmed to turn on and off for the individual tenant when they enter the parking structure. Visitors parking costs can be monitored and accounted for electronically, thus reducing administrative overhead.

Elevators and Escalators
Escalators do not need to run at full speed during off peak hours and all the elevators need not be operational when traffic is light. Access control cards can allow tenants programmable, selective access to certain floors. Interactive elevator terminals can stream content from CNN feeds to emergency instructions in the event of a fire or life safety situation.

Security
Visitor management, access control, intrusion alert, and surveillance are the main functions of the security system. We can tie these functions together to allow a single operator control and monitoring of entryways, parking structures, elevators, hallways, and offices. Using IP-based video cameras, security personnel can now monitor multiple cameras via a web-based wireless device such as a Tablet PC without being tethered to a desk peering at an array of fixed monitors.

Energy Management
As we all know, the cost of oil, gas, and electricity fluctuate both seasonally as well as with market conditions. Building Automation systems can adjust the usage of the differing environmental control systems (electrical, gas, solar, oil), taking into consideration the cost of energy for each while also providing optimal tenant comfort.

Digital Signage
By using computer controlled plasma or LCD screens, we can tie our digital signage to our Building Automation system, to our enterprise information and have real-time control of our signage content. When our leases become digital, tenant directories will be immediately updated once the tenant puts their digital signature on the lease and clicks the "OK" button. Building visitors are able to videoconference with tenants from the lobby and digital concierge services are now available to tenants for ordering business services, supplies, work orders, and pizza.

All of these systems need to be integrated into a single network in order to allow them to share information with each other. The problem is that these systems often use different data standards and protocols to communicate with each other, making integration difficult. The good news is that more attention is being paid to using Internet Protocol (IP) as the communication standard. We are not entirely there yet, but many more sensor and controls companies are developing IP-based products that will allow us to achieve seamless integration into an integrated Building Automation backbone.

For a complete treatise on building automation, visit the Continental Automated Building Association (CABA) website and download the Technology Roadmap for Intelligent Buildings (TRM). Also, visit AutomatedBuildings.com for research papers and articles on a variety of building automation topics along with interviews from industry experts.

This Week's Sponsor

Continental Automated Buildings Association (CABA) is the industry's only association for companies involved in integrated systems and the automation of buildings and homes. A number of resources--the CABA Home & Building Automation QUARTERLY, Information Series reports (white papers, research documents), eBulletins, Event Reports (conference, trade show and workshop synopses), Councils and Committees and the CABA web site--have positioned CABA as Your Information Source for Home & Building Automation.
UPCOMING REALCOMM WEBINARS
CRE Tech Innovation Showcase - Uncovering the Next Generation of New Ideas - 7/12/2018
Never before in the history of the Commercial Real Estate market has technology been so prevalent. Since 2009, hundreds—if not thousands—of companies selling tech to the Commercial Real Estate Industry have emerged. Estimates now suggest there are more than 2,000 new CRE Tech companies in the space. The sheer number of new companies makes it almost impossible to keep up and organizations are struggling to establish an effective process to discover, organize, vet, test and implement new technologies. This webinar will evaluate the categories of technologies, best practice criteria, and clarify different solutions that are making their way to the top of the list.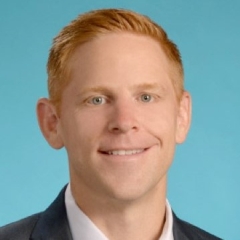 Shaun Klann
Intelligent Buildings
Shaun Klann
VP
Shaun Klann has over 15 years of experience dedicated exclusively to transforming the concepts of the 'Smart Building' industry into reality. His expe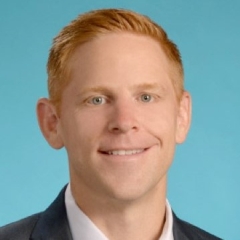 Shaun Klann
VP
Intelligent Buildings
Shaun Klann has over 15 years of experience dedicated exclusively to transforming the concepts of the 'Smart Building' industry into reality. His expertise includes engineering, implementation, and strategic consulting services that pair current day technologies with innovative deployment tactics and strategies. Shaun is a proven thought leader in the area of connected real estate and has received numerous awards for his dedication to this market segment, including an award recognizing him as a top 40 under 40 to watch in the space of real estate technology.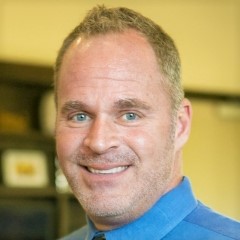 Chip Pierpont
Director, Facilities Operations & Technologies
Chip Pierpont manages and provides expert guidance on the development and execution of requirements/solutions for building operations and technologies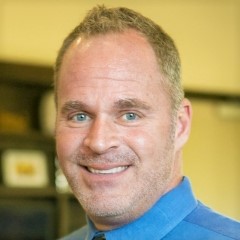 Chip Pierpont
Director, Facilities Operations & Technologies
GSA
Chip Pierpont manages and provides expert guidance on the development and execution of requirements/solutions for building operations and technologies for General Services Administration (GSA), a Public Buildings Service (PBS) government agency tasked with managing government buildings and real estate, providing product and service procurement support, and developing policies and regulations. The landlord for the civilian federal government, PBS owns or leases 8,700 assets, maintains an inventory of more than 370 million square feet of workspace for 1.1 million federal employees, and preserves more than 481 historic properties.

Brian Sutherland
Industry Principal, Yardi Elevate

Brian Sutherland
Industry Principal, Yardi Elevate
Yardi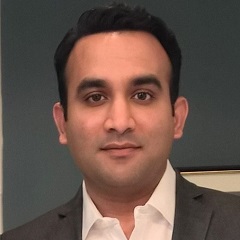 Rahul Shira
Philips Lighting
Rahul Shira
Product Mktg. Manager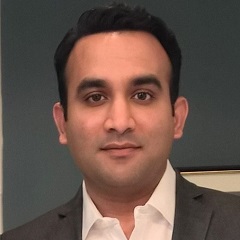 Rahul Shira
Product Mktg. Manager
Philips Lighting