ADVISORY NEWSLETTERS

Vol. 14 No. 33 – 8/14/2014
Towards Common Data Standards for Smart Cities and Their Buildings
Michael Jansen, Cityzenith
The global financial crisis of 2008 had a significant impact on cities around the world in the years immediately following the meltdown, as municipalities witnessed support from federal governments either wane or disappear. Left to resolve their own issues without federal resources, as the dust settled cities responded by developing strategies to empower themselves, enacting policy improvements and deploying technology solutions to make their cities more efficient, sustainable, and economically independent.
As a direct consequence, over the last few years Smart City projects have kicked off globally, providing vital innovations to cities in the areas of energy management, public safety, infrastructure, transportation, education, healthcare, entertainment, citizen engagement, et al. Today, the Smart City market presses forward, growing at 30% annually on its way to surpassing $1.5 trillion by 2020 (source: Frost & Sullivan).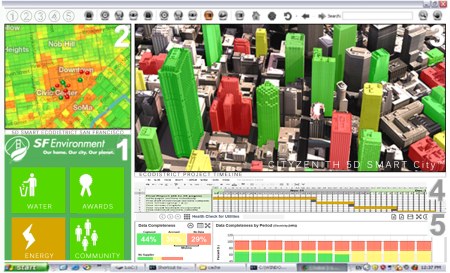 Cities around the world are in various stages of deployment of hundreds of ICT-focused smart city projects. While many of these projects are pilots, they have led to a comprehensive, broader discussion about the future of smart cities and their buildings, focusing on the use of Big Data in cities, and the tools and systems that tie people, buildings, and things together in an emerging Internet of Urban Things. In turn, the expansion of smart city services and solutions in recent months has given rise to an explosion of data in cities; data from sensors, web portals, M2M devices, mobile devices, etc., 90% of which is unstructured and hence virtually unused or underused. As a benchmark, cities now generate 4.1 terabytes of data per day per square kilometer of urbanized land area, and will increase output by 40% per year through 2020. Yet despite the quantum growth of smart projects globally, the market still lacks common, standards-based platform tools for using that data, for consolidating, visualizing, analyzing, optimizing, and ultimately sharing city data.

The resulting fragmentation in the market—and the players who both serve and guide it—has led to an onslaught of custom solutions, isolated oases of innovation, and uneven growth and reporting, making the development and distribution of productized, scalable Smart City solutions and policies a challenge for stakeholders who require standardization and predictability. Recent developments in the market emphasize delivering solutions that optimize parking, energy management, and engagement with citizens. However, without a comprehensive, scalable, extensible data management platform that is accessible to all, intuitive, and easy to use, city stakeholders have sought manual workarounds or built place-specific apps to deal with the patchwork of legacy software and systems that have made information monitoring, management, and sharing within and between cities and their stakeholders nearly impossible. The smart city market, therefore, cannot meaningfully evolve without a comprehensive, holistic Big Data platform that provides a framework for urban innovation, leveraging common standards to deliver value at a large scale.

In order to facilitate and catalyze the development and adoption of common platforms, the Smart City industry must first encourage the development and adoption of common standards. Indeed, recognizing this fundamental void in the industry, in response many organizations have begun to emerge, dedicated to creating and disseminating standards. Today, prominent standards networks include the City Protocol Society, the C40 Cities Climate Action Group, and the Global City Indicators Facility. Each network's focus varies from the specific to the general, and membership of each varies from dozens to hundreds of cities. C40 Cities (www.c40.org) for example, is a world-wide network of (currently) 63 of the largest cities in the world, and was established to address the challenge of climate change and greenhouse gas emissions in cities. The City Protocol Society (www.cityprotocol.org) is a delivery-focused global organization of about 40 cities, commercial organizations, universities and research institutions, and non-profit organizations, with a focus on bringing together the expertise of the public, private, and academic sectors in an effort to develop common standards, which CPS describes as the "City Anatomy." With membership now exceeding 250 cities, the Global City Indicators Facility (www.cityindicators.org) provides an established set of ISO-style city indicators with a globally standardized methodology, allowing for global comparability of city performance.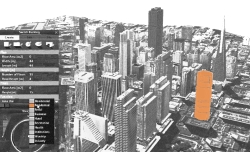 The increasing focus on standards has encouraged investment in the research and development of technology platforms that enable cities to better visualize and manage the volume and complexity of their data. IBM's Intelligent Operations Center, Siemens's City-In-A-Cockpit, and Cisco's S+CC Services Delivery Platform are all examples of proprietary city data platform solutions that consolidate multi-source, multi-format data into dashboards and other viewers. Cityzenith recently announced the adoption of its open standards platform by Chicago, San Francisco, Amsterdam, and Barcelona. The company has positioned itself as a repository for standards in cities and buildings, distributed through 3D object enabled applications that visualize the data, to provide broad access to multiple user profiles.

The broad adoption of common, standards-based platforms in cities will transform the collection, visualization, analysis, and management of city data, and will eventually transform the way cities are managed. It will create new opportunities for participation and engagement in local civics, making data freely available for citizens to use through their mobile devices. Platform technology projects have several objectives:

• improve collaboration between city agencies by deploying common data standards
• collect more and better standards-based data for greater sustainability and efficiency
• encourage the creation of city- and citizen-led applications to enhance engagement with citizens, governments, and business
• share best practices between partner cities
• enable better coordination, collaboration, and information exchange between cities and their buildings

Smart Cities and Smart Buildings are close cousins; Smart Building projects are a sub-category of Smart City projects. Cities have three major asset holders: government(s), private citizens, and businesses. Between the three, they own and operate almost all fixed physical assets. The largest asset holders by volume are corporate real estate owners, who, like their counterparts at the municipal level, are actively deploying Smart Building projects that conserve energy, manage assets, optimize workplace utilization, improve parking, and better disseminate information to stakeholders. Smart City and Smart Building initiatives are therefore necessarily moving forward in tandem, and equally demand a common, standards-based approach to enable and empower the success of the other.

Organizations dedicated to establishing standards for corporate real estate and buildings, e.g. the Open Standards Consortium for Real Estate (OSCRE) and the Building Owners and Managers Association (BOMA) would be well served to collaborate with their counterparts dedicated to establishing standards for cities, and vice versa. Already city standards organizations and real estate standards organizations have begun to encroach on each other's territory. For example, the C40 Cities Climate action group has established an internal network dedicated to "sustainable buildings", and BOMA now advocates that it supports "the development and promulgation of national model energy efficiency building codes that meet the needs of city, state and federal code adopting authorities as well as the commercial real estate industry." OSCRE has declared it will "increase emphasis on intelligent buildings, sustainability and cities of the future," making it a priority, while the City Protocol Society recently created a task force to develop standards for "buildings" as a subcomponent of its "City Anatomy" standards model. What is critical is that, as they evolve, these standards organizations and others develop their standards in unison as part of an on-going joint discussion rather than in isolation, collectively drafting and disseminating common standards to achieve mutual goals. With common standards for cities and real estate in place, all stakeholders—cities, building owners, IT vendors, contractors, consultants, property managers, developers, etc.—will be incentivized and empowered to develop innovative solutions that leverage common standards and transform the way cities and their buildings are built, managed and used; creating efficiencies, enabling the sharing of best practices, and giving rise to unprecedented business models.

Michael Jansen is a sought-after Smart City industry leader and public speaker with numerous awards and accolades to his credit. He has been featured on CNN, CNBC, and myriads of government, business, technology, and AEC publications worldwide, including Smart Cities, Government Technology, FutureGov Asia, Cities Today, Architectural Record and Business Week. In 2010, Michael assumed the helm of Cityzenith to pursue his dream of transforming life in cities all over the world. In November 2013, he accepted an award on behalf of Cityzenith at the World Smart Cities Awards in Barcelona, which nominated 5D SMART City™ as a finalist in the Innovative Initiative category.


This Week's Sponsor
Tridium's Niagara Framework® is creating better buildings---ones that are smarter, use less energy, are more efficient, have lower operating costs, are safer and contribute to a sustainable environment. www.tridium.com
Realcomm News
Save the Date!

CoRE Tech 2014
November 10-11, 2014
Sprint Camp and OPCC | Overland Park, KS
www.realcomm.com/coretech-2014

CORE TECH IS THE LEADING NETWORKING AND EDUCATIONAL CONFERENCE FOR THE CORPORATE AND INSTITUTIONAL REAL ESTATE INDUSTRY THAT FOCUSES EXCLUSIVELY ON THE TOPICS OF TECHNOLOGY, AUTOMATION AND INNOVATION!

Find out more information on CoRE Tech 2014 by clicking here.
UPCOMING REALCOMM WEBINARS
CRE Tech Innovation Showcase - Uncovering the Next Generation of New Ideas - 7/12/2018
Never before in the history of the Commercial Real Estate market has technology been so prevalent. Since 2009, hundreds—if not thousands—of companies selling tech to the Commercial Real Estate Industry have emerged. Estimates now suggest there are more than 2,000 new CRE Tech companies in the space. The sheer number of new companies makes it almost impossible to keep up and organizations are struggling to establish an effective process to discover, organize, vet, test and implement new technologies. This webinar will evaluate the categories of technologies, best practice criteria, and clarify different solutions that are making their way to the top of the list.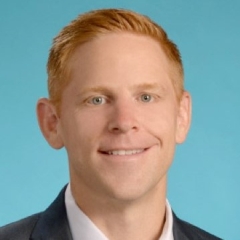 Shaun Klann
Intelligent Buildings
Shaun Klann
VP
Shaun Klann has over 15 years of experience dedicated exclusively to transforming the concepts of the 'Smart Building' industry into reality. His expe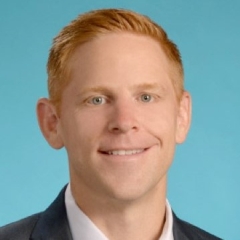 Shaun Klann
VP
Intelligent Buildings
Shaun Klann has over 15 years of experience dedicated exclusively to transforming the concepts of the 'Smart Building' industry into reality. His expertise includes engineering, implementation, and strategic consulting services that pair current day technologies with innovative deployment tactics and strategies. Shaun is a proven thought leader in the area of connected real estate and has received numerous awards for his dedication to this market segment, including an award recognizing him as a top 40 under 40 to watch in the space of real estate technology.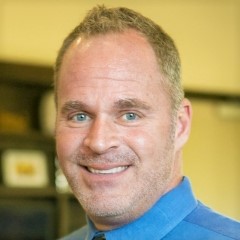 Chip Pierpont
Director, Facilities Operations & Technologies
Chip Pierpont manages and provides expert guidance on the development and execution of requirements/solutions for building operations and technologies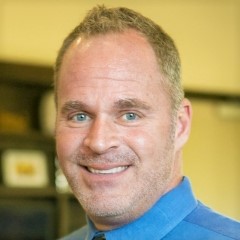 Chip Pierpont
Director, Facilities Operations & Technologies
GSA
Chip Pierpont manages and provides expert guidance on the development and execution of requirements/solutions for building operations and technologies for General Services Administration (GSA), a Public Buildings Service (PBS) government agency tasked with managing government buildings and real estate, providing product and service procurement support, and developing policies and regulations. The landlord for the civilian federal government, PBS owns or leases 8,700 assets, maintains an inventory of more than 370 million square feet of workspace for 1.1 million federal employees, and preserves more than 481 historic properties.

Brian Sutherland
Industry Principal, Yardi Elevate

Brian Sutherland
Industry Principal, Yardi Elevate
Yardi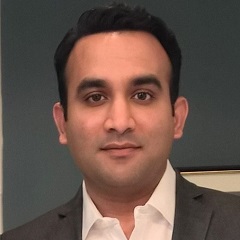 Rahul Shira
Philips Lighting
Rahul Shira
Product Mktg. Manager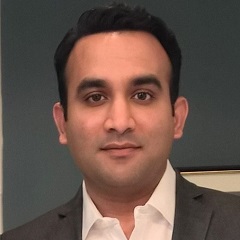 Rahul Shira
Product Mktg. Manager
Philips Lighting