ADVISORY NEWSLETTERS

Vol. 13 No. 36 – 9/6/2013
In The Trenches with Art McCann, CIO of Highwoods Properties
Chris Saah, President, TecFac
This week I had the pleasure of speaking with Art McCann, CIO at Highwoods Properties. The company provides leasing, management, development, construction and other customer-related services. Mr. McCann shared his perspective on IT's role in providing service in Asset Management while partnering with the company as a whole.

Chris Saah: It was great seeing you at Realcomm, Art. I wanted to follow up on a conversation we had about Asset Management and IT's role in this area. There's a lot of conversation going on in that regard and I was hoping you could share the successes at Highwoods where Asset Management & IT partnered together.

Art McCann: IT understands the bits and bytes, but to deliver real value to an organization, the technology organization must truly partner with the business. IT needs to walk in the shoes of their coworkers to approach issues from their perspective. That's what we try to do at all times at Highwoods. Our IT team partners with all of our departments, including Asset Management, on an ongoing basis. IT and Asset Management have standing weekly meetings and they also meet informally for collaborative brainstorming sessions. As we have done with other departments such as Accounting, HR, Marketing and Legal, we have forged a very strong partnership with Asset Management that has greatly benefitted our entire Company. I can give you a specific example if you'd like.

Chris Saah: We'd love to hear one.

Art McCann: When our VP of Asset Management, Mike Starchville, joined Highwoods five years ago, we'd been considering upgrading JD Edwards. In addition to our Chief Accounting Officer, Dan Clemmens, Mike was very much in support of this upgrade as we wanted real-time access to NOI to better manage our properties. At Highwoods we remain true to the adage "You can't manage what you can't measure". We worked through the upgrade with a focus on the many processes and procedures required to provide Asset Management, Accounting and all of Highwoods with real time access to NOI. We met weekly during the upgrade process. Even now, we meet on a weekly basis to continually improve the processes we put into place.

Chris Saah: Interesting.

Art McCann: In conjunction with our JD Edwards upgrade, we installed a new AREF forecasting system and automated our CAM billings and reconciliations. We implemented MANY process changes to get the underlying information in a format that could be easily produced and analyzed. Those first few years were focused on assembling the necessary framework that we could build upon. Some of the process improvements were on the Accounting side, but many were on how we use the information to improve our management of our properties for both expenses and revenues.

Fast forward to today, and we are now at a point where our management team can automatically see all the NOI for our company on a real-time basis every day. These reports can be sliced and diced in a variety of ways and are very useful tools to identify our best performing assets and those that need more attention. We have come a long way! Clearly in this effort, the key to our success was partnering with Asset Management, Accounting, Finance and Senior Leadership at every step along the way.

Chris Saah: I've heard people talk about wanting to do it in real-time, but I don't think too many actually are.

Art McCann: To have real-time information you need to be very disciplined from a process and systems perspective and have alignment with all your stakeholders including Accounting, Finance, Asset Management and others.

Chris Saah: Let me ask you this: How often are variances flagged that are input variances rather than real variances? So, they signed the lease last week but it isn't in the system yet. Or they book a batch of expenses at the end of the month and that's why there is a positive variance now.

Art McCann: As for quality control, having real time access to information has made us more nimble in flagging potential issues before they become problems, enabling us to be much more efficient.

We update our forecast daily so there is no question about the leasing pipeline. Speculative leasing deals which are subsequently triggered as signed are converted to deals in JD Edwards when the deal is physically signed and our forecast does not skip a beat. Our Accounting group does a great job owning this part of the process and works hand-in-hand with our various geographic offices and Asset Management. Operating expense actuals and forecasting are also updated daily in a similar manner.

Chris Saah: That's a great success story. We're out of time for today, thanks for talking with us Art.

Art McCann: My pleasure and thanks for asking.

This Week's Sponsor
RestorePoint Inc. is a USA-based organization that provides disaster recovery and data protection services utilizing a FIPS 140-2 certified cloud-ready solution across multiple geographically-dispersed SSAE16 data centers. Global 100 corporations and small businesses alike benefit from this easy-to-implement, simple-to-use, safe solution that ensures quick and accurate data recovery.
Realcomm News


CoRE Tech 2013 is a unique gathering of the world's most proactive, visionary corporate and institutional real estate executives who've elected to come together in order to focus on innovative automation and technology strategies that will enable them to move their respective corporate real estate organizations into the 21st century.

Call for Speakers!
We're looking for industry experts to speak at CoRE Tech 2013. If you are an experienced speaker on the topic of technology for the corporate real estate industry, and have a story to share on using technology, innovation and automation, then we want to hear from you!

Our topics include, but aren't limited to:

• Defining a 21st Century High-Tech Vision for Corporate Real Estate and Facilities
• Developing the Integrated Corporate Real Estate and Facility Data Enterprise
• Organizational Realignment – Information as a Conduit to Integrating Stakeholders
(Real Estate, Facilities, Energy, Sustainability, Finance, Human Resources, IT)
• Communicating a Comprehensive Real Estate Strategy to Corporate Leadership
• Corporate Facilities BIG Data – Predictive Analytics and Portfolio Optimization
• The Mobility Revolution – Technology's Role in Rightsizing the Portfolio
• The Smart Campus – Connected Buildings Redefine Energy and Operations
• Achieving Smart Buildings – Understanding IT's Role
• Space Management – An Update on Automated Best Practices
• OSCRE Standards – Collaboration for Real Estate Information Alignment
• The Next Big Thing – Corporate Real Estate and Facility Innovation Showcase
• Tech Impact on Workspace Design and Utilization – 2013 Update
• Creating an Innovation Culture Pertaining to Corporate Real Estate and Facilities




If you have a good solution or success story that you feel is uniquely valuable and instructive, we invite you to submit a speaker proposal to share at CoRE Tech! The speaker submission deadline is October 1, 2013..

For questions or more information, contact Howard Berger, Program Director, at 702.272.0602 or hberger@realcomm.com


UPCOMING REALCOMM WEBINARS
The Need for Speed – 5G, CBRS and The Potential Impact on Commercial Real Estate - 12/13/2018
There are nearly 5B mobile phone users in the world today. We've recently surpassed the 50% mark and now over half are smartphone users who are gobbling up bandwidth with live media and immersive content faster than the carriers can supply it. And with so many IoT devices coming online, from video security to automobiles, the demand is increasing exponentially. Although still a couple of years away, 5G and CBRS have not only become hot topics for carriers, telecom equipment manufacturers and end-users, but also building owners and tenants. Despite the high level of interest, there are still numerous questions on how building owners will actually connect with these technologies, and how they'll impact tenants and visitor's consumption of data. In this webinar we'll explore how CRE stakeholders can best prepare to take advantage of these groundbreaking new technologies.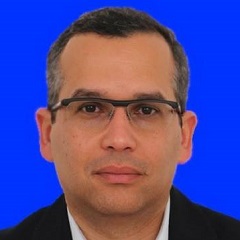 Ahmed Hmimy
Director of Product Line Management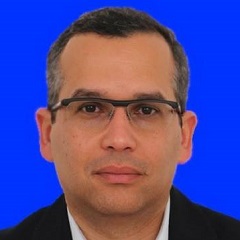 Ahmed Hmimy
Director of Product Line Management
Commscope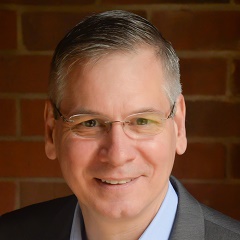 Mark Horinko
Airwavz Solutions
Mark Horinko
President
Mark Horinko is a successful telecom executive with more than 30 years of experience in wireless network strategy, network architecture and design, pr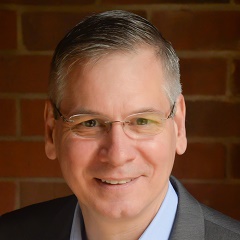 Mark Horinko
President
Airwavz Solutions
Mark Horinko is a successful telecom executive with more than 30 years of experience in wireless network strategy, network architecture and design, product development and large –scale network operations. As President of Airwavz, Mark is responsible for multiple, large-scale wireless and telecommunications network deployment projects totaling more than $1billion as well as development of five new industry-changing business and operational models.