ADVISORY NEWSLETTERS

Vol. 13 No. 28 – 7/11/2013
Intelligent Buildings and the Cloud
Casey Talon, IDC Energy Insights
As cloud computing becomes integrated into every area of business, new and better ways to utilize this technology abound. There are estimates that cloud computing reduces IT labor costs by as much as 50%, and reduces small business energy costs by as much as 90%. The majority of current users agree that being on the cloud has given them better access and control of their data. In addition, it is estimated the global cloud computing market will grow from $40.7 billion in 2011 to more than $241 billion in 2020.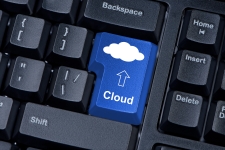 Excerpted from CABA White Paper titled "The Impact of Cloud Computing on the Development of Intelligent Buildings" by Casey Talon, Senior Analyst at IDC Energy Insights.

However, as integration and success rates vary, relevant questions inevitably arise: What are the benefits, constraints, and risks of using cloud technology? Will companies adopt cloud-based energy management systems, or have them hosted in their own environments? How do we identify customer IT requirements and determine their preferences? How do we determine the value of cloud to provide solutions previously not (economically) possible?

To answer these questions (and many others), the Continental Automated Buildings Association (CABA) and the Intelligent & Integrated Buildings Council (IIBC), a core working committee of CABA, established the IIBC White Papers Sub-Committee. Their goal was to research and explore relevant hot button issues in the industry, to assess and promote the next generation of intelligent building technologies, using a whole-building approach that optimizes building performance and savings through the integration of enterprise cloud technology.

While the committee's research is ongoing, their current analysis regarding the status of this business segment is revealing. The convergence of information technology and building automation is delivering increasingly sophisticated smart building solutions to the market.

The facilities management industry is undergoing a transformation, as information technology and building automation solutions combine to provide more sophisticated energy management capabilities. A smart building is a facility that utilizes advanced automation and integration to measure, monitor, control and optimize operations and maintenance. The key concept is optimization – that is, real time, automated adaptation to internal polices and external signals. The point at which a facility can truly be characterized as a smart building is when there is complete integration of automation and control technologies enabled across energy consuming and producing equipment. IT architecture along with analytics and data management are key design components that enable this level of optimization.

There is a significant increase in the amount of data management and analytics necessary to manage the kind of holistic energy management strategy driving this transformation of a facility into a smart building. This need is amplified as owners look to smart campuses and/or portfolios. Cloud based energy management becomes even more attractive as facilities mature into smart buildings and the requirement for sophistication in analytics and data management become more vital.

Cloud based computing is a growing trend in information technology due to the benefits of lower first costs associated with servers and equipment and external support services to (in the building management space) enable advancing energy management capabilities.

Despite the straightforward definition of cloud services, there are elements of this delivery design that appear problematic to decision makers and can impact the adoption of cloud-based technologies. There is an assumption that end users require cloud-based solutions to be flexible, elastic, and granular. What does this mean for energy management in commercial, industrial and institutional facilities?

Interoperability. As facilities are transformed into smart buildings there is a significant shift in the level of controls, instrumentation and data associated with these systems. Even in facilities with existing building energy management/automation systems, there will be a variety of control systems and related data formats. Cloud-based energy management solutions could provide open platform design capable of integrating data from these disparate systems with a level of granularity necessary to support the kind of holistic energy management strategies which drive smart building investment.


Scalability. Cloud-based energy management solutions are marketed as flexible technologies capable of scaling as more data becomes available with the integration of smart building technologies over a growing array of building equipment. This kind of scalability reflects the elastic resource scaling.


Value. Cloud-based smart building energy management solutions also utilize the elastic use based pricing models that generate interest from end users that have limited budgets and finite resources.
From an IT perspective, the transformation of the facilities management industry underway suggests a shift in the decision-making roles for business executives. As IT becomes more involved in the investment and operations decisions associated with facilities management, the opportunity to utilize more intelligent, IT-enabled smart building solutions grows. The growing acceptance of cloud services underscores opportunities and challenges for cloud services in building energy management:
Need for education - End users need education on the ways cloud-based smart building energy management solutions address security, uptime and reliability concerns.


Industry adoption - There is variation in likely adoption rates based on business segment. Executives from the verticals that are more broadly adoption cloud computing solutions may be more open to and willing to invest in cloud-based smart building energy management solutions.


Smart building maturity - The maturity of a particular enterprise's smart building development strategy may signal opportunity for investment in cloud- based solutions. If the enterprise decision makers have developed an investment strategy for investing in and integrating smart building automation and control solutions, they will require more sophisticated analytics and data management to fully realize the benefits of these investments. This need is further amplified when building owners are looking to manage smart building campuses or portfolios. The need to manage a growing number of smart building systems can strengthen the value proposition for cloud-based energy management solutions.


Resources constraints - Cloud-based energy management solutions can also be beneficial for businesses/organizations that are lean on IT resources but developing holistic energy management strategies. Strong service models combined with low first cost impacts of cloud based energy management solutions can be attractive to resource constrained end users.
Business executives are investing in smart building technologies to manage energy costs, streamline operations and maintenance, differentiate their facilities, achieve sustainability and corporate social responsibility goals, and comply with new building codes and efficiency mandates. Cloud-based energy management solutions are emerging as a valuable delivery model to manage upfront costs and overcome resource constraints. There is an expectation that cloud based energy management solutions will become more widely adopted as decision-makers become more familiar with the benefits of smart building analytics and data management and deploying truly holistic energy management strategies.
To view the full report, click here
Casey Talon is a Senior Research Analyst for IDC Energy Insights' Smart Building Strategies and Smart Demand Management Strategies research advisory services. Ms. Talon's research efforts focus on Smart Building and Home Energy Management technologies and services, and the associated policy, regulatory, and business developments driving these markets. She also collaborates with other IDC Energy Insights analysts on custom research and client communications.

The Continental Automated Buildings Association (CABA) is a not-for-profit industry association dedicated to the advancement of intelligent home and intelligent buildings technologies. The organization is supported by an international membership of more than 300 organizations involved in the design, manufacture, installation, and retailing of products relating to home automation and building automation. Public organizations, including utilities and government organizations, are also members.
This Week's Sponsor
Tridium's Niagara Framework® is creating better buildings---ones that are smarter, use less energy, are more efficient, have lower operating costs, are safer and contribute to a sustainable environment. www.tridium.com
Realcomm News
Harvard is hosting an executive education course on Intelligent Communities and Smart Buildings
In a world where the Internet and connectivity is pervasive, we see profound impact on how communities come together and its infrastructure is built. The course will focus on the insertion of IT in matters of urban planning, city making, infrastructure investment. If we are able to build and maintain smarter and greener buildings, will we be able to improve productivity and innovation that in turn will have a positive impact on our communities and economic prosperity. We will proof the unequivocal connection between IT, people, communities, and sustainability—a platform for true growth.

VIEW more details

Registration ends July 14th
UPCOMING REALCOMM WEBINARS
CRE Tech Innovation Showcase - Uncovering the Next Generation of New Ideas - 7/12/2018
Never before in the history of the Commercial Real Estate market has technology been so prevalent. Since 2009, hundreds—if not thousands—of companies selling tech to the Commercial Real Estate Industry have emerged. Estimates now suggest there are more than 2,000 new CRE Tech companies in the space. The sheer number of new companies makes it almost impossible to keep up and organizations are struggling to establish an effective process to discover, organize, vet, test and implement new technologies. This webinar will evaluate the categories of technologies, best practice criteria, and clarify different solutions that are making their way to the top of the list.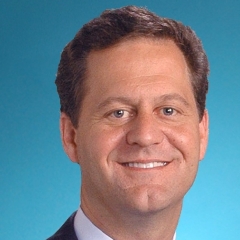 Tom Shircliff
Intelligent Buildings
Tom Shircliff
Co-Founder
Tom Shircliff is a co-founder and principal of Intelligent Buildings, a nationally recognized smart real estate professional services company that was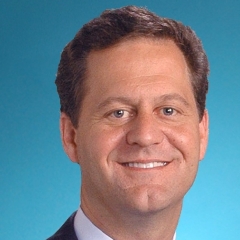 Tom Shircliff
Co-Founder
Intelligent Buildings

Tom Shircliff is a co-founder and principal of Intelligent Buildings, a nationally recognized smart real estate professional services company that was started in 2004. Intelligent Buildings provides planning and implementation of next generation strategy for new buildings, existing portfolios and urban communities. Tom is a speaker and collaborator with numerous universities and national laboratories, a gubernatorial appointee for energy strategy and policy and founding Chairman of Envision Charlotte, a Clinton Global Initiative.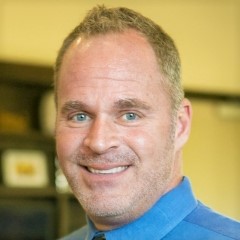 Chip Pierpont
Director, Facilities Operations & Technologies
Chip Pierpont manages and provides expert guidance on the development and execution of requirements/solutions for building operations and technologies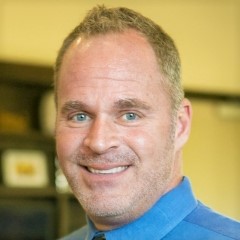 Chip Pierpont
Director, Facilities Operations & Technologies
GSA
Chip Pierpont manages and provides expert guidance on the development and execution of requirements/solutions for building operations and technologies for General Services Administration (GSA), a Public Buildings Service (PBS) government agency tasked with managing government buildings and real estate, providing product and service procurement support, and developing policies and regulations. The landlord for the civilian federal government, PBS owns or leases 8,700 assets, maintains an inventory of more than 370 million square feet of workspace for 1.1 million federal employees, and preserves more than 481 historic properties.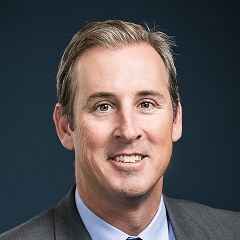 Brian Sutherland
Industry Principal, Yardi Elevate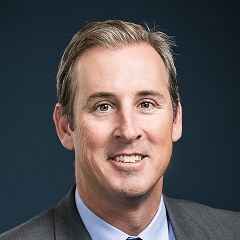 Brian Sutherland
Industry Principal, Yardi Elevate
Yardi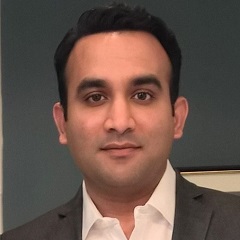 Rahul Shira
Philips Lighting
Rahul Shira
Product Mktg. Manager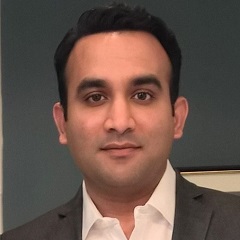 Rahul Shira
Product Mktg. Manager
Philips Lighting