ADVISORY NEWSLETTERS

Vol. 13 No. 16 – 4/18/2013
Microsoft Collecting 500 Million Building Data Points From Campus Per Day
Excerpted from "88 Acres: How Microsoft Quietly Built the City of the Future" by Jennifer Warnick
As one of our Chairman for IBcon 2013 we are proud of the work that Darrell Smith with Microsoft has done to advance the smart, connected, high performance, intelligent building industry and we are pleased to present his story.
A small, covert team of engineers at Microsoft cast aside suggestions that the company spend $60 million to turn its 500-acre headquarters into a smart campus to achieve energy savings and other efficiency gains. Instead, applying an "Internet of Things meets Big Data" approach, the team invented a data-driven software solution that is slashing the cost of operating the campus' 125 buildings. The software, which is saving Microsoft millions of dollars, has been so successful that the company and its partners are now helping building managers across the world deploy the same solution. And with commercial buildings consuming an estimated 40 percent of the world's total energy, the potential is huge.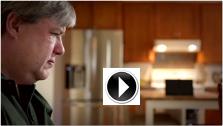 "This is my office," says the sticker on Darrell Smith's laptop, and it is. With his "office" tucked under his arm, Microsoft's Director of Facilities and Energy is constantly shuttling between meetings all over the company's 500-acre, wooded campus in Redmond, Washington. But Smith always returns to one unique place.

The Redmond Operations Center (often called "the ROC") is located in a drab, nondescript office park. Inside is something unique – a new state-of-the-art "brain" that is transforming Microsoft's 125-building, 58,000-employee headquarters into one of the smartest corporate campuses in the world.

Smith and his team have been working for more than three years to unify an incongruent network of sensors from different eras (think several decades of different sensor technology and dozens of manufacturers). The software that he and his team built strings together thousands of building sensors that track things like heaters, air conditioners, fans, and lights – harvesting billions of data points per week. That data has given the team deep insights, enabled better diagnostics, and has allowed for far more intelligent decision making. A test run of the program in 13 Microsoft buildings has provided staggering results – not only has Microsoft saved energy and millions in maintenance and utility costs, but the company now is hyper-aware of the way its buildings perform.

It's no small thing – whether a damper is stuck in Building 75 or a valve is leaky in Studio H – that engineers can now detect (and often fix with a few clicks) even the tiniest issues from their high-tech dashboard at their desks in the ROC rather than having to jump into a truck to go find and fix the problem in person.

If the facility management world were Saturday morning cartoons, Smith and his team have effectively flipped the channel from The Flintstones to The Jetsons. Instead of using stone-age rocks and hammers to keep out the cold, Smith's team invented a solution that relies on data to find and fix problems instantly and remotely.

"Give me a little data and I'll tell you a little," he says. "Give me a lot of data and I'll save the world."
Smith joined Microsoft in December of 2008. His previous work managing data centers for Cisco had given him big ideas about how buildings could be smarter and more efficient, but until he came to Microsoft he lacked the technical resources to bring them to life. What he found at Microsoft was support for these ideas on all sides – from his boss to a handful of savvy facilities engineers. They all knew buildings could be smarter, and together they were going to find a way to make it so.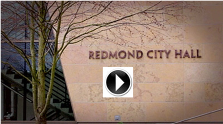 Today Microsoft may have one of the smartest corporate campuses in the world, but in 1986, its headquarters was still a grass- and forest-covered 88-acre plot of land in Redmond, a sleepy, one-stoplight suburb of Seattle.

The land Microsoft chose for its headquarters (the code name for the project was just that: 88 Acres) was originally supposed to be a shopping center, but that plan was bagged during hard economic times. Microsoft snapped up the land and quickly constructed its first office complex – four star-shaped buildings surrounding Lake Bill (a large pond affectionately named by employees for founder and then-CEO Bill Gates).

Business was booming, and construction on campus followed – so quickly that Microsoft initially didn't have deeply defined construction standards. To meet demand, the company had to work with a variety of contractors and construction schedules, so consequently Microsoft's 125 buildings were constructed in a variety of styles and configurations. By the time Microsoft instituted comprehensive building standards in the 1990s, a large portion of the campus was already built.

Today the campus spans 500 acres. There's a soccer field and cricket pitch, miles of wooded walking paths – and 14.9 million square feet of office space and labs that now function as one interconnected system.

It wasn't always that way.

Until recently, Microsoft was using disparate building management systems to manage 30,000 unconnected, sensor-enabled pieces of equipment. Imagine a symphony orchestra, but with every musician playing from different sheet music. Then, imagine trying to conduct that symphony – to make sure the music was on tempo, in key, and starting and stopping as it should. Microsoft's buildings were experiencing data dissonance that would make the works of Igor Stravinsky sound like a barbershop quartet.

Smith's team was on a journey to find harmony.

When Smith, Jay Pittenger (Smith's boss), and others started exploring ways to manage buildings smartly, they realized it would cost upward of $60 million to "rip and replace" enough equipment to get those 30,000 sensors to whistle the same tune.

This would not only involve costly construction and equipment replacement, but it also would mean displacing employees and losing work while teams temporarily shut down labs. Smith and team knew there had to be a less pricey, less disruptive way to achieve data harmony, but after a whole lot of looking, they couldn't find one.

So they invented one.

Smith's team enlisted the help of three vendors in the field of commercial building data systems and created a pilot program in 13 of the buildings on Microsoft's Redmond campus. The team developed an "analytical blanket" to lie on top of the diverse systems used to manage the buildings. The blanket of software finally enabled equipment and buildings to talk to each other, and to provide a wealth of data to building managers.

"The challenge with building systems is that they can create a lot of chatter from multiple systems, but there's value there if you connect and capture it," Smith says. "It's all about the data. If you can't get data out of the buildings, you're done."

The new tool did get data out of the buildings – great tidal waves of data that came cascading into the ROC, telling engineers about everything from wasteful lighting schedules to hugely inefficient (but up until then, silent and undetectable) battles being waged between air conditioners and heaters to keep temperatures pleasant.

In one building garage, exhaust fans had been mistakenly left on for a year (to the tune of $66,000 of wasted energy). Within moments of coming online, the smart buildings solution sniffed out this fault and the problem was corrected. In another building, the software informed engineers about a pressurization issue in a chilled water system. The problem took less than five minutes to fix, resulting in $12,000 of savings each year.

Those fixes were just the beginning.

Suddenly, the symphony of sensors was not only following the conductor, its musicians were all playing the same song. As buildings came online and data poured in, it created what engineers called a "target-rich environment" for problem solving. Smith and the team soon expanded the pilot to a handful of additional buildings, and by summer's end they plan to have the whole Redmond campus online.

The team now collects 500 million data transactions every 24 hours, and the smart buildings software presents engineers with prioritized lists of misbehaving equipment. Algorithms can balance out the cost of a fix in terms of money and energy being wasted with other factors such as how much impact fixing it will have on employees who work in that building. Because of that kind of analysis, a lower-cost problem in a research lab with critical operations may rank higher priority-wise than a higher-cost fix that directly affects few. Almost half of the issues the system identifies can be corrected in under a minute, Smith says.

The change has created groundbreaking opportunities for Smith and his team. "Our conversations have changed," Smith says. "Before, the calls we got were about buildings being too hot or too cold, or about work orders. Now we're talking about data points and building faults and energy usage. We're seeing efficiencies that we never even contemplated when we started this journey." "Smart buildings will become smart cities," Smith says. "And smart cities will change everything ."

Facilities engineers Tearle Whitson and Jonathan Grove have experienced a seismic shift in their workday since helping to develop Microsoft's smart buildings tool. Two years ago the two spent a lot of time climbing over rooftops, inspecting pump rooms, and peering above ceiling tiles at variable air volume (VAV) boxes.

"I used to spend 70 percent of my time gathering and compiling data and only about 30 percent of my time doing engineering," Grove says. "Our smart buildings work serves up data for me in easily consumable formats, so now I get to spend 95 percent of my time doing engineering, which is great."

Before Microsoft's buildings leapt up the IQ curve, the duo's home was on the so-called range. They'd move from building to building, camping out in each for two weeks at a time to inspect and tune it top to bottom before moving on to the next. It would take them five years to tune up all of the buildings on campus, and then they'd start the process all over again. Their tune-ups were making the buildings run more efficiently, saving the company around $250,000 annually – but the new data gold rush will help them save six times that much.

The duo now spend most of their time at the ROC, chewing on building data. Though they're no longer camping out together tuning up Microsoft's campus the old-fashioned way, the two have maintained the comfortable rapport and geeky banter they established working in the field.

Facilities engineers like Whitson and Grove think of the buildings they care for as living, breathing things. Just like the human body, buildings have a wealth of indicators that things are going well – or, in some cases, not so well. Also like the human body, small ailments can lead to much larger failures, and an ounce of prevention can lead to many pounds of cure.

And now, with the new data-driven software solution that the team built, they can do an even better job of managing the health of Microsoft's buildings. Still, Whitson says it can be a tad unnerving to take a building and its network of sensors online and watch as the software immediately discovers a host of inefficiencies.

"There is a little bit of a mindset among facilities engineers. Everybody is prideful, and they take such ownership of their buildings, that it's hard for them to find out that there was a lot that they were missing. It was a humbling lesson I had to learn early on while doing this," Whitson says. "We have to get the old-school technicians out there to understand that this is going to help them. This is not to say you've been doing it wrong – you're doing fine. But you can go farther."

Both are quick to tell you that Microsoft's smart buildings solution has revolutionized the way they and their fellow engineers work. "We had the perfect environment and people to put all the pieces together. Our solution is a little unique to Microsoft, but very applicable industry-wide," Grove says.

Now that the smart buildings software cooks up a chuck wagon of data every day, what to do with all of that tasty information?

The software identifies issues large and small, and even puts them in prioritized order according to how much the problem is costing the company. A majority of problems they can fix right from their desks, and for the rest, the engineers issue work orders (about 32,300 per business quarter).

Apart from efficiency, the surge of data has also made for some eye-popping analytics. These are mechanical engineer Trevor Sodorff's specialty. "We have good people, but without good software there are limits to what you can do," Sodorff says. "Everything lives within the context of the bigger picture." One of Sodorff's party tricks, if you will, is whipping out algorithms to detect new mechanical faults. At one meeting, Sodorff announces that he's just written a new algorithm for detecting when the air in a given building is being overcooled. He projects the algorithm on a screen, and then launches into a deeply technical explanation about when a discharge air pressure set point is something-something, then the air is being overcooled by something-something for a duration of 900,000 milliseconds.

"That's 15 minutes," says Grove, his fellow engineer, translating on the fly.

Later in the meeting, Grove is talking about how the smart buildings software helps the engineers measure and validate that the energy reduction they're seeing is due to reduced consumption and not because it was 5 degrees cooler than yesterday. It's an important distinction for companies to make, especially when seeking a utility rebate. "We may do an audit, and find we've done something that saves 200,000 kilowatt hours, which works out to … uh …" Grove says. "Sixteen-thousand dollars," Sodorff says without missing a beat.

"Now you see why developing this software at this scale was a once-in-a-lifetime opportunity," Smith says. "It affords you the ability to work on some very large-scale, world-changing projects with some very smart people. It's Microsoft University."

If the smart buildings tool was developed at Microsoft University, today is graduation day. Where much of Smith's time the last few years has been spent developing the software, he now spends hours with visiting business, government and industry leaders offering enthusiastic show-and-tells. He's presented to hospitals, oil companies, automobile manufacturers, cities, and federal government agencies – even at the Pentagon and very soon, this same solution Microsoft has deployed will be available to any business.

"Never in my wildest dreams did I think I'd be presenting at the Pentagon. It was a thrill," Smith says. "It's been interesting, because I don't see myself as a salesperson. I see myself as an evangelist for the smart building industry, and what can be achieved with smarter buildings."

Office buildings, hotels, stores, schools, hospitals, malls and other such commercial buildings are responsible for up to 40 percent of the world's total energy consumption. In the U.S. alone, businesses spend about $100 billion on energy every year.

"Buildings have been built and run the same way for the last 30 to 50 years," Smith says. "This isn't a Microsoft problem, it's an industry problem."

Jessica Granderson, a commercial building and lighting research scientist at Lawrence Berkeley National Laboratory, agrees. She says smart buildings are becoming more prevalent, and the commercial real estate industry is going through a "time of rapid change and maturation." Granderson, whose research focuses on intelligent lighting controls and building energy performance monitoring and diagnostics, says the commercial real estate industry is reaching a major tipping point as people realize the power of capturing and analyzing data from buildings. Granderson says it's still not as easy as it should be to get data out of today's buildings. "There are two sides to the coin really. There's data that is out there that's not put to good use, and businesses that aren't using it. The other side of the coin is that once we do become in the habit of making use of what's there, then you quickly realize the challenges of getting what you really need and want," she says. Another challenge is having the right people in place to analyze and interpret the data and act on it.

Granderson contributed to a white paper on Microsoft's new software, "Energy-Smart Buildings: Demonstrating how information technology can cut energy use and costs of real estate portfolios." The paper investigates and evaluates Microsoft's smart building tool, which Granderson says deserves to be held up as a best practice in the industry. "It's one of the more sophisticated implementations that I've seen," she says. "There are a lot of lessons to be learned (in what Microsoft created)."

Probably the most important take-away from Microsoft's smart buildings breakthrough is just how much money and energy businesses can save with relatively little up-front investment, says Jim Young, CEO of the commercial real estate and information technology company Realcomm. Young has traveled all over the globe for more than a decade, visiting and studying all manner of smart buildings and smart campuses. "Companies, even a lot of Fortune 500 companies, have these massive real estate portfolios that they're running with sledgehammers," Young says. "What Darrell and his team can do is watch their buildings at a rate no human has before. When you start connecting to the buildings, generating data, and grouping inefficiencies by cost and priority, all of a sudden you go from the sledgehammer to running buildings with laser precision."

Smith's plan to take Microsoft's smart buildings software worldwide is to adopt the role of matchmaker. His team developed the smart buildings software, with the help of vendors, exclusively with off-the-shelf Microsoft software such as Windows Azure, SQL Server and Microsoft Office.

Smith says these partners and vendors are eager to help businesses of every size, shape, and need to take their buildings from piles of bricks to data-driven brains. Some companies need only a little push – the know-how to incorporate weather data, or energy meters, or perhaps just the right connections. Others need both hands held, procedurally and technologically. Regardless, Smith and his partners can help.

"People may be bumping their heads, but they come here and get a glimpse of the potential," he says. Young says Smith has been talking about the possibility of making buildings smarter since the two met more than a decade ago at a Realcomm conference on the collision of commercial real estate and information technology. "He'd say, 'I'm going to figure this out.' I'd call him every few months and say, 'How are you doing, Darrell?' and he'd say, 'I'm not ready to talk to you yet.' Then, when he finally had something to show, he was like, 'Here it is,' and it blew us away," Young says.

Though Smith and his team were quiet for the years they spent developing the software, their work has already garnered serious attention in the industry.

There's now such an interest in smart buildings in general – and Microsoft's smart buildings software in particular – that Realcomm plans to host a conference on smart buildings in the Seattle area next year. He will hold it there so attendees can visit Microsoft and experience one of Smith's enthusiastic show-and-tells.

"Darrell's going to be a rock star. Well, he already is in our world," Young says. "If he's not shaking the president's hand in a year then we've all done something wrong."

Unsurprisingly, Smith is more measured about his part as the leader of a team that developed a game-changing smart buildings tool. Though his team started with little more than a notion that there had to be a better way, they used Microsoft's own software, their own background and expertise, and an unyielding determination to solve an industry-wide problem. Smith played the roles of catalyst and mortar in this process, sparking the revolution but also helping to hold his small team of "ninja innovators" tightly together.

"It's not me that's great, it's our story," Smith says. "Yes I'm passionate, but you could put someone else in my place and it would still be a great story.

To view the full story click the link: Microsoft Smart Buildings
This Week's Sponsor
Angus Systems - Have you thought about how going mobile can help your Property Management team? If you have staff in the field servicing tenants, doing inspections, closing work orders or managing employees it might be the right time to abandon your aging paper based systems and make the switch to paperless work efficiencies. Find out more and why we're working for over 1.5 billion sq. ft. of commercial real estate. Weblink: "www.angus-systems.com/?q=products/mobile"
Realcomm News
Join us for a combined Realcomm | IBcon dynamic General Session as we invite to the stage an industry patriarch, a futurist and noted author and a group of visionary thought-leaders who are setting new standards for our industry, to discuss how they are Embracing the Real Estate Technology REvolution!!
Thornton May -- A Futurist's Perspective of the REvolution
Thornton May, futurist, author and global educator, will share his vision on how he sees technology affecting us as both individuals and organizations, as well as what the 'experts' think about the future and the challenges we will face. "Read complete description"
Anant Yardi -- Embracing the Real Estate Technology Revolution
Real estate technology and automated business solutions have been around for a long time. One individual that stands out and has endured the test of time is Anant Yardi, Founder and CEO of Yardi Systems. With his broad and comprehensive perspective on the state of technology in our industry, he will share his viewpoints on technology trends, innovation and leadership in respect to the commercial, corporate, government and institutional real estate industry. "Read complete description"
The Smart, Connected, High Performance, Intelligent Building REvolution
In this segment, we've invited several forward-thinking and visionary thought-leaders who are setting new standards for our industry to present case studies of what the next generation of smart buildings, portfolios, campuses and communities look like. "Read complete description"
Corporate Campus
Microsoft
Darrell Smith
Director of Facilities and Energy
" 500 billion data points from the campus collected every day"

Hospitality / Entertainment
MGM Resorts International
John Leslie
Dir. of Building and Energy Mgmt. Systems
"We connect everything to the network - including the Mirage volcano"

Office Portfolio
Rudin Properties
John Gilbert
EVP and Chief Operating Officer
"We are going from BAS to Building Operating Systems"

Retail Mall Portfolio
General Growth Properties
Scott Morey
Chief Information Officer
" 4,000 IP addresses for every mall and we are just getting started"

....And that's just the General Session! Join us for 2 days of incredible education sessions as well as a Smart Building Best Practice Showcase where you'll get to interact face to face with project leaders from 20+ of the world's most progressive and successful implementations of smart buildings, portfolios and campuses.
UPCOMING REALCOMM WEBINARS
Future-proofing BUILDING COMMUNICATIONS – 5G, WIFI, CBRS, Bluetooth, In-building Wireless and More - 5/23/2019
In an ever-increasing wireless world, building owners and operators can no longer ignore the needs of a mobile society. Every day, more applications are added to our phones which include video, immersive media, wayfinding, hailing a ride, ordering food, accessing a building and more. So much of what we do relies on good wireless connectivity, and buildings must deliver the same service as the outdoor world. Over the next few years, 5G and other technologies are going to radically improve wireless connectivity and ultimately impact the communications strategy for buildings. In order to provide tenants with a 21st century experience, buildings must keep pace with this trend. This webinar will cover a wireless strategy that includes both experiential and operational issues.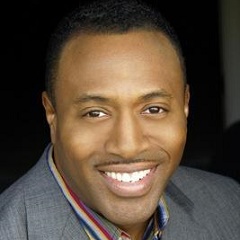 Clarence Reynolds
Telecommunications Industry Association
Clarence Reynolds
Director, Editorial and Event Content
Clarence Reynolds has built a career as an Emmy-winning journalist and broadcast professional. He brings more than two decades of broadcast production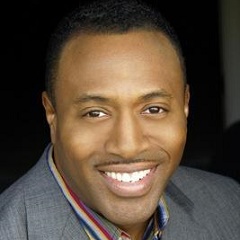 Clarence Reynolds
Director, Editorial and Event Content
Telecommunications Industry Association
Clarence Reynolds has built a career as an Emmy-winning journalist and broadcast professional. He brings more than two decades of broadcast production, on-air hosting and senior communications experience to the Telecommunications Industry Association (TIA). Prior to joining TIA, Clarence worked as a News Anchor at NBC Atlanta and FOX Indianapolis. For TIA, Clarence designs and implements digital event communication strategies to educate stakeholders in the Information Technology Communications (ICT) industry.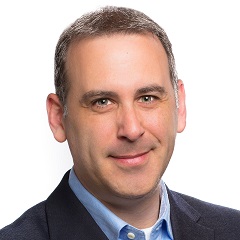 Brian Schwartz
VP, IT
Brian Schwartz is responsible for Smart Building Infrastructure at over 50 centers portflio wide. He oversees the installation and support for CCTVm W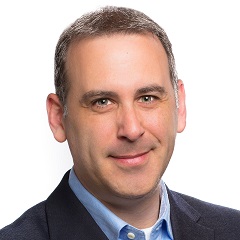 Brian Schwartz
VP, IT
Macerich
Brian Schwartz is responsible for Smart Building Infrastructure at over 50 centers portflio wide. He oversees the installation and support for CCTVm Wi-Fim Energy Management, shopper counting, and DAS. Brian support digital marketing initiatives including digital signage and property websites.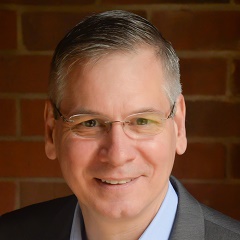 Mark Horinko
Airwavz Solutions
Mark Horinko
President
Mark Horinko has 30+ years of experience in wireless network strategy, network architecture and design, product development and large –scale network o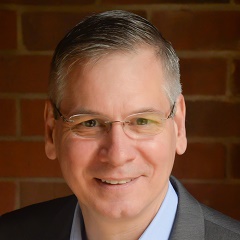 Mark Horinko
President
Airwavz Solutions
Mark Horinko has 30+ years of experience in wireless network strategy, network architecture and design, product development and large –scale network operations. As President of Airwavz, Mark is responsible for multiple, large-scale wireless and telecommunications network deployment projects totaling more than $1billion as well as development of five new industry-changing business and operational models. Mark is active in the telecommunications community and belongs to several industry associations. He is also a charter member of FiberFete.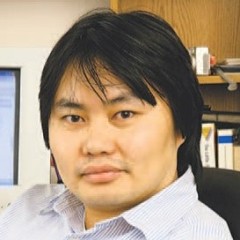 Soyola Baasan
Managing Director
Soyola Baasan founded DASpedia, an enterprise cellular coverage testing and training firm, in August 2014. He brings 20 years of telecommunication ind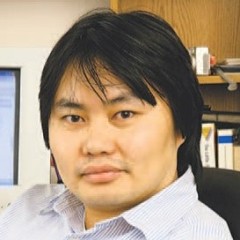 Soyola Baasan
Managing Director
DASpedia
Soyola Baasan founded DASpedia, an enterprise cellular coverage testing and training firm, in August 2014. He brings 20 years of telecommunication industry experience including fiber optics, RF components, and wireless systems. Soyola provides industry guidance to DASpedia and runs its operation as a managing director.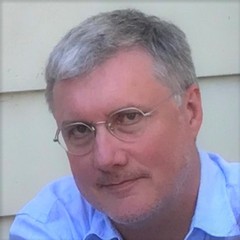 Stuart Strickland
Distinguished Technologist
Stuart Walker Strickland is a Distinguished Technologist in the Office of the CTO at Aruba Networks with a focus on strategic planning for Wi-Fi in th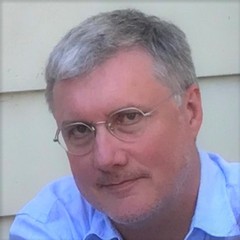 Stuart Strickland
Distinguished Technologist
Aruba
Stuart Walker Strickland is a Distinguished Technologist in the Office of the CTO at Aruba Networks with a focus on strategic planning for Wi-Fi in the context of 5th Generation cellular networks. He has been with Aruba for three years and represents its interests in 3GPP, WFA, IEEE, and WBA on issues relating to spectrum allocation, Wi-Fi/cellular coexistence and integrated network architectures.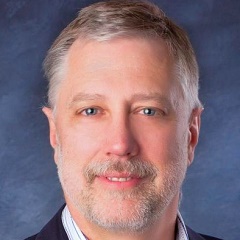 Art King
Director of Enterprise Services & Technologies
As part of the IBN Technologies team, Art King leads the development of enterprise services definitions and business case propositions for customers a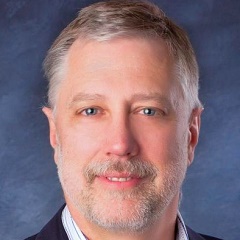 Art King
Director of Enterprise Services & Technologies
Corning
As part of the IBN Technologies team, Art King leads the development of enterprise services definitions and business case propositions for customers and partners. He is Vice Chair of the Services Working Group in the Small Cell Forum. Art came to Corning via the SpiderCloud Wireless acquisition and was formerly a lead in IT architecture and operations for Nike Inc. where he held various global roles over 10 years.